What better way to make your summer day even sweeter than indulging in delicious candies from Stutz Candy? In celebration of National Candy Month, we present to you the 6 top picks from our delightful boardwalk sweets section, guaranteed to transport you back to carefree days spent by the beach. So, grab a seat, and let us take you on a nostalgic journey through flavors that will surely make your summer memories a little sweeter. 

One look at these vibrant and whimsical treats, and you'll be transported back to your childhood summer vacations. Swizzle sticks, with their bold colors and fruity flavors, are the epitome of nostalgia. These sugary delights are perfect for stirring up refreshing beverages or simply enjoying as a standalone treat. Take a trip down memory lane and savor the sweetness of your carefree summers with Stutz's delightful swizzle sticks. 

A true seaside classic, salt water taffy captures the essence of the ocean in every bite. Salt Water Taffy is synonymous with New Jersey. When the boardwalk or the seashore is mentioned in conversation, Salt Water Taffies also come to mind. We carry only the finest: James' Salt Water Taffy. With a wide array of flavors ranging from sweet citrus to creamy vanilla, this fan favorite snack will transport you to the boardwalk. Let the smooth, chewy texture and delightful flavors of this beloved treat whisk you away to sun-soaked afternoons by the shore.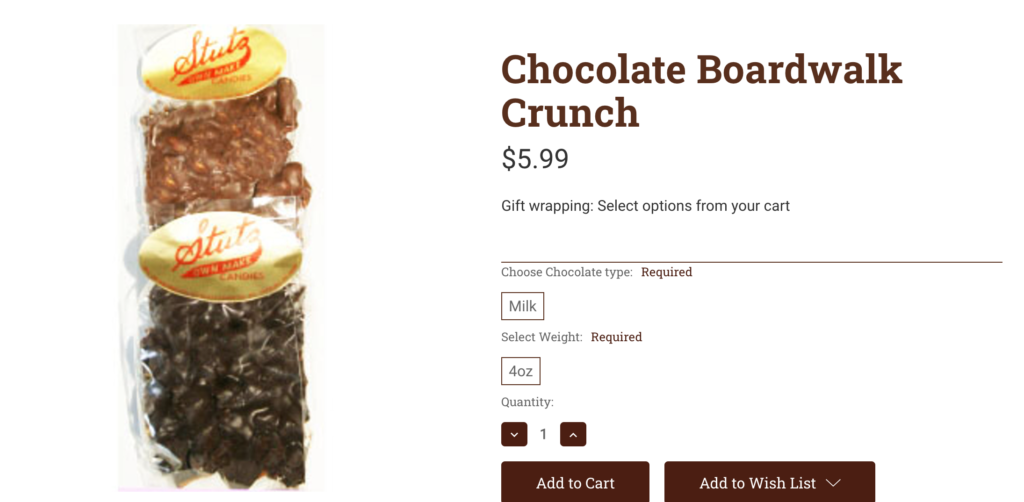 For chocolate enthusiasts seeking an indulgent summer treat, Stutz's Chocolate Boardwalk Crunch is an absolute must-try. Imagine biting into a heavenly combination of rich and velvety milk chocolate with coated popcorn, marshmallows, nuts, and salted pretzels. It's a harmonious blend of textures and flavors that will leave you craving more with each bite.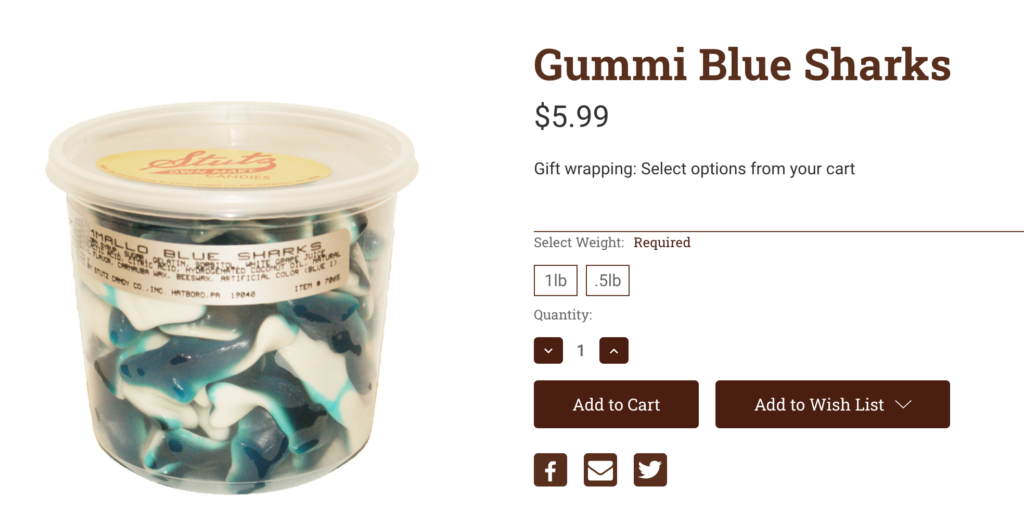 For those with a penchant for chewy candies, Stutz's Gummi Blue Sharks are sure to make a splash. These delightful treats combine a soft and chewy texture with a burst of fruity flavor, making them the perfect companions for your summer escapades. Whether you're lounging by the pool or embarking on a beachside adventure, these adorable gummi sharks will add a touch of fun to your candy-filled summer days.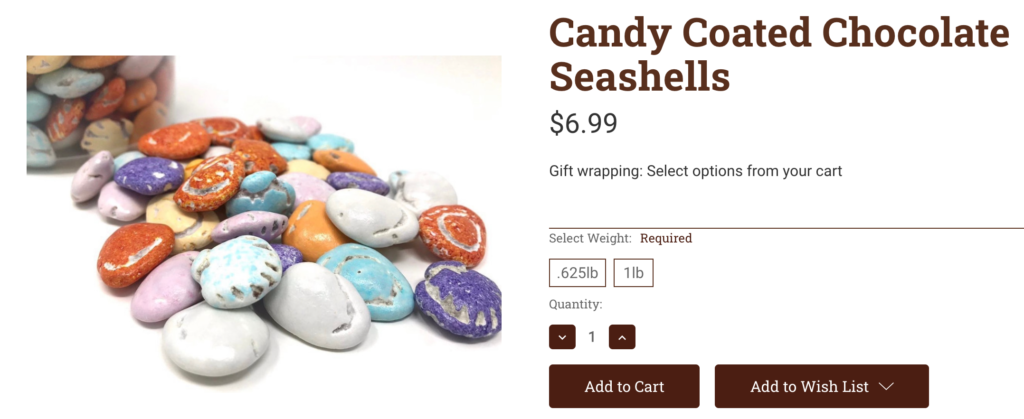 Stutz's Candy Coated Chocolate Seashells offer a delightful combination of irresistible chocolate and bright ocean-inspired shapes. These miniature seashells are meticulously crafted with a crunchy candy shell that gives way to a luscious chocolate center. Indulge in the blissful combination of flavors and textures as you take a bite and let your taste buds embark on a seaside journey.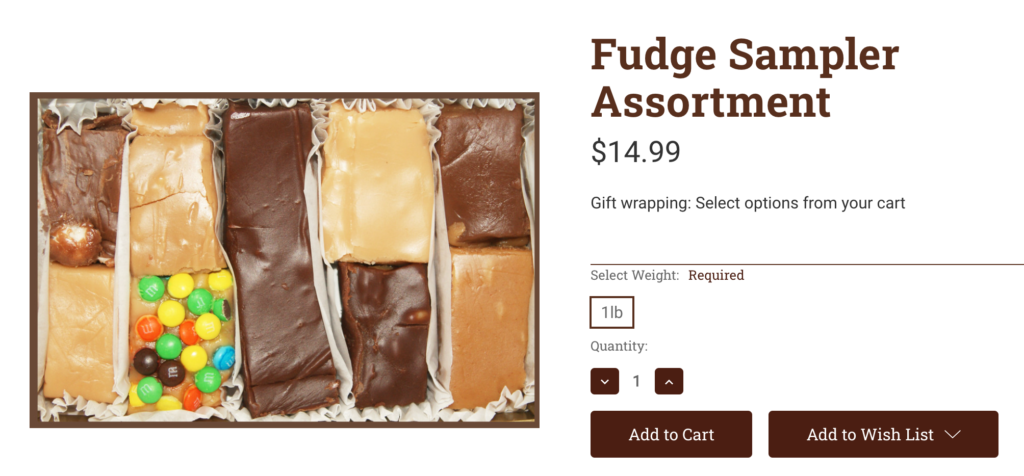 No summer treat lineup would be complete without the creamy and decadent fudge from Stutz Candy. Their Fudge Sampler Assortment brings together a variety of flavors, from classic chocolate, M&M, to indulgent peanut butter and beyond. Each bite is a symphony of smoothness and rich flavors, leaving you with a sense of comfort and satisfaction that only fudge can provide. Share the joy with friends and family or savor it all for yourself – it's the perfect summer indulgence. 
---
National Candy Month Wrap Up:
Overall, candy has a unique ability to transport us back to simpler times, where joy was found in the simplest of pleasures. Whether it was walking hand-in-hand with friends along the boardwalk or eagerly searching for seashells on the sandy shores, candy was always a delightful companion. The sweet treats of our childhood summers have a way of filling our hearts with warmth and bringing smiles to our faces. 
Stutz Candy understands the power of nostalgia and has crafted an exquisite collection of boardwalk sweets to help us relive those cherished memories. Each candy tells a story, reminding us of carefree summer days filled with laughter, sunshine, and endless possibilities. These sweet delights have the magical ability to make any summer day sweeter, filling our hearts with the joy and excitement of new memories. 
As we celebrate National Candy Month, let us indulge in the delightful creations of Stutz Candy. Their boardwalk sweets section brings back the essence of summers past, allowing us to savor the flavors and relish the nostalgia. From the whimsical swizzle sticks to the creamy fudge sampler assortment, each candy offers a unique experience that will make your summer days even more memorable. 
So, go ahead and treat yourself to the sweet wonders that Stutz Candy has to offer. Embrace the joy, let the flavors dance on your tongue, and allow yourself to be transported to a place where summer dreams and childhood memories intertwine. Because, in the end, there's no denying that candy has the power to make any summer day sweeter.