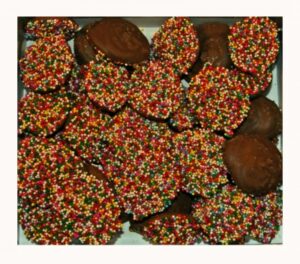 While many people associate the giving of chocolate with holidays and birthdays, the truth is that chocolate is a universal gift. In fact, chocolate can be given as a great gift for just about any occasion, and at literally any time of year.
To help you woo the most important people in your life, we've put together a list of seven potential recipients who are sure to love a gifted chocolate surprise.
Follow these tips for picking the perfect chocolate-based gift. Whether you're going all out for a special occasion or simply saying "thank you" to a great employee, we're sure your recipient will be thrilled by the gesture.
Continue reading 7 Ways to Woo With Gourmet Chocolate and Candy →