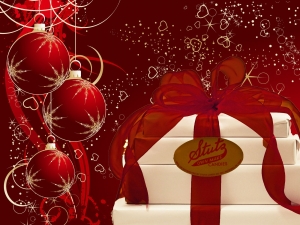 With the holidays fast approaching, companies often struggle to think of what gifts to send to their favorite vendors and customers to let them know how important they are. While chocolate is considered a standard in the industry, businesses should know that individualized offerings can add the right touch to any corporate gift.
Personalized Chocolate Notes
Many employees would likely opt for samplers when helping to decide what kind of chocolates to send out during the holiday season or ay any other time of year. While this ensures that most recipients will find something to snack o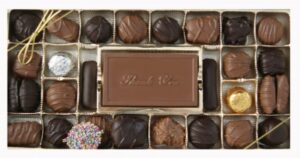 n or enjoy, the added touch of a chocolate note can help to ensure that your clients or customers know that you have them in mind. If you know certain clients' employees like different things than writing out a few different messages can help to make it a business connection between people, rather than faceless business gift giving from high up the corporate ladder.
Solid Chocolate Letters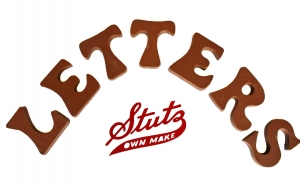 Standard chocolate shapes help people identify which treats are which, but using solid chocolate letters as part of your corporate gift giving allows you to flex your creative muscles. Even a simple message such as a "Thank You" or "To A Great New Year" can stand out when written in the form of chocolate letters. However, going a step further and spelling out their corporate motto or some other client-specific phrase can provide a change of pace during the winter gift giving season.
Blended Gift Packages
Stutz Candy proudly stands behind its various candies and other beloved treats that have delighted customers throughout the Bucks, Montgomery and Philadelphia areas. Still, we know that many of our business clients like to put together packages that may include any number of items. If you would like to include customized notes, books, flowers or any other items, we are happy to deliver our products to you directly so that you can pick and choose what Stutz offerings will best complement the packages you send to clients, vendors and others.
Organizing Chocolate Gift Information
Most recipients of chocolates or other treats will be polite and send a note or make a phone call to acknowledge the corporate gift giving. Businesses that can keep track of this feedback will find it to their benefit to better tailor what the send to other firms based on what they have liked in the past.
As an example, the proprietor of a small business might like the dark chocolate pecan patties he or she received, but often shares saltwater taffy with customers who go down to the Jersey Shore every summer and miss buying it there while on vacation. Or perhaps a medium-sized office has a few people with chocolate allergies and the manager has picky tastes. Putting together lists based on past responses ensures that your gift has the maximum effect with little chance for any faux pas.
 It's Not Just About the Holidays
Relationship experts recommend gift giving throughout the year, and the surprise can be just as great when firms reach out with small presents as part of the relationship-building process. While it is rare to see a 4th of July chocolate sampler at most front desks, candies and treats are a good option to follow-up without seeming stuffy or as a small garnish on a proposal or thank you letter.
More importantly, it is not just times of year that can show how your business thinks ahead. Sending a small gift as part of a trade show event or for your own staff can make managers and other executives stand out. Even sales staff who are working to build up clients may be able to use it as part of a leave-behind.
Get Your Corporate Gift Giving Shopping Done Today
Stutz Candy combines five generations of service with the ability to tailor your gifts of treats based on each of your clients or consumers. We offer a variety of chocolate gifts from standard candies to chocolate pebble rock and covered pretzels. Not everyone likes that sweet, and Stutz also offers renowned salt water taffy and fruit slice packages and nut brittle options for both corporate gift giving or to customers looking to spoil loved ones.
Shop around our various treats, add them to your wish list if you are preparing to make multiple orders or contact us at one of our two locations in Warrington or Hatboro today for more information about customized chocolate and other types of treats today.