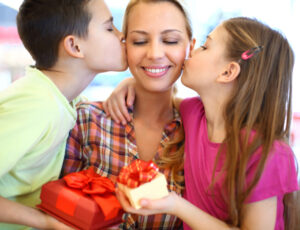 We've been honoring our moms for centuries. The ancient Greeks and Romans held celebrations in praise of the mother goddesses Rhea and Cybele.
People in Europe used to observe something called "Mothering Sunday," a day of appreciation for mothers that grew out of an early Christian tradition. Mothering Sunday eventually began to merge with the American Mother's Day in the 1930s and 1940s.
(As we noted in last year's Mother's Day blog, it was Philadelphia's Anna Jarvis, who sparked the idea for the American version of the holiday in 1908.)
It's a big day. Mother's Day — which falls on May 8 this year — is typically the busiest restaurant day of the year, and the day on which the most phone calls are made.
And while it's nice to take your mom out to dinner (or at the very least, give her a call), we'd like to offer a few other ways to celebrate your mother this Mother's Day.
Continue reading Making Mother's Day Traditions with Stutz Candy →