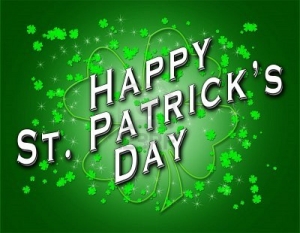 Although people all over the world celebrate on the 17th day of March in honor of St. Patrick, the patron saint of Ireland, the revelry and tradition of the day is purely an American invention. Irish-Americans invented St. Patrick's Day as a way to confirm ethnic identity and to create bonds of solidarity. The first publicly celebrated St. Patrick's Day was in 1737 Boston, where a large population of Irish immigrants resided.
It is frequently said that on St. Patrick's Day everyone is Irish −and like any holiday worth it's weight in green brew, this holiday it rich in traditional food. In Ireland, the day is usually celebrated by eating food such as pink bacon or savory roast chicken. Lamb stew accompanied by traditional Irish soda bread, bangers and mash and Shepherd's Pie are other tasty ways to celebrate authentically. Surprisingly, corned beef and cabbage is more of an Irish-American tradition than an authentically Irish one.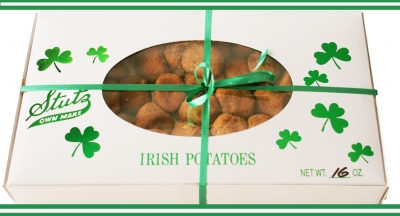 Irish potato candy is an example of a St. Patrick's Day tradition that is not authentically Irish. Rather, Irish potato candy is a Philadelphia-based confection that, despite its name, is not from Ireland, nor does it usually contain any potato. Irish potato candy is typically made of a blend of coconut, confectioner's sugar, vanilla, and cream cheese that is rolled in cinnamon on the outside, making them look like small potatoes. The original creator hoped to erase the awful memories of the Great Irish Potato Famine of the mid 1800s by creating the candy concoctions that looks like real miniature potatoes.
Continue reading A Sweet St. Patrick's Day Treat: Irish Potato Candy →