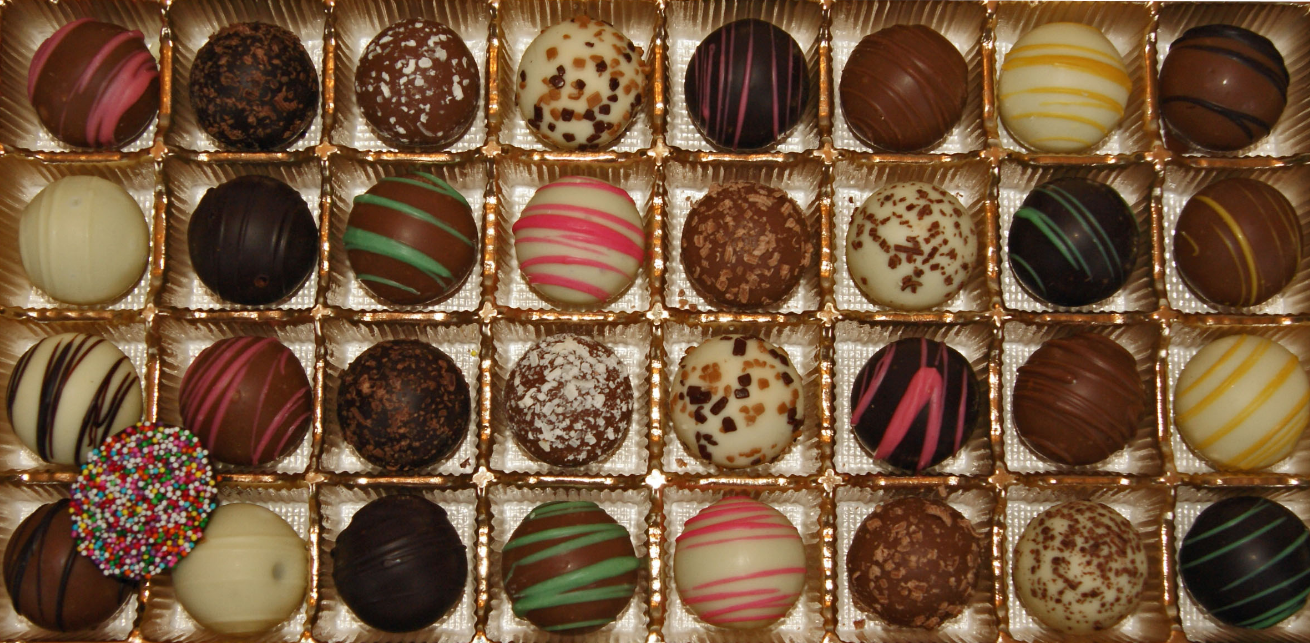 Some holidays don't have a universal date. The Canadian Thanksgiving is in October. The British Mother's Day is in March.
And so it goes for chocolate. While the rest of the world marks World Chocolate Day on July 7, America celebrates International Chocolate day on September 13.
Why September 13?
Well, the National Confectioners Association chose that day because it's the birth date of Milton Hershey, founder of the Hershey Chocolate Company.
(He'd be 159 years old this year, although this achievement would make the chocolate company his second biggest accomplishment.)
Hershey started out as an apprentice candy maker. He made two failed attempts at starting his own candy companies before launching the Lancaster Caramel Company in the 1880s. By the early part of the 1890s, that company had become a success. Hershey sold it for $1 million dollars and launched his chocolate company.
In 1900, the first Hershey Bar was produced. Hershey's Kisses followed in 1907, with the Hershey's Bar with almonds hitting shelves the following year. Today, Milton Hershey is remembered as a pioneering entrepreneur and philanthropist, with a hospital, stadium and even a city bearing his name.
Americans buy $21 billion in chocolate each year. Hershey can lay claim to about a third of that amount.
But despite Hershey's looming presence on the chocolate landscape, we think it's important to remember that this $7-billion-dollar company began as a small chocolate-making company.
So when International Chocolate Day rolls around September 13, remember the little guys of the chocolate world. Places like Stutz.
Celebrate with Handmade Chocolate from Stutz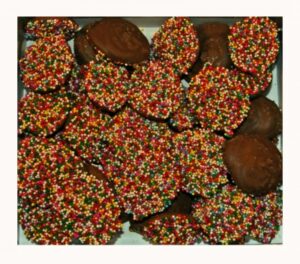 And our chocolate is still handmade after all these years. By supporting a smaller chocolate maker – as opposed to a big conglomerate — you're supporting the community where you live.
Just like Hershey, we started small. Stutz Candy Company began as a start-up in the 1930s, with Joe and Mary Stutz making and selling chocolates from their garage in Jenkintown. By 1938, they'd outgrown the garage and opened their first store just down the street from their home.
Two other stores followed in the next decade, one in Warrington, the other in Ship Bottom, on Long Beach Island, N.J. (We're still in Warrington and Ship Bottom, and we have a store in Hatboro.) In 1965, Stutz was sold to the Dairy Maid Confectionery Company, itself a family-owned candy maker. It's the fifth generation of that family – the Glasers – that runs Stutz today.
For us, every day is a celebration of chocolate. It improves your health, it helps you think and it just tastes good. Visit us online or stop into one of our stores to see for yourself.