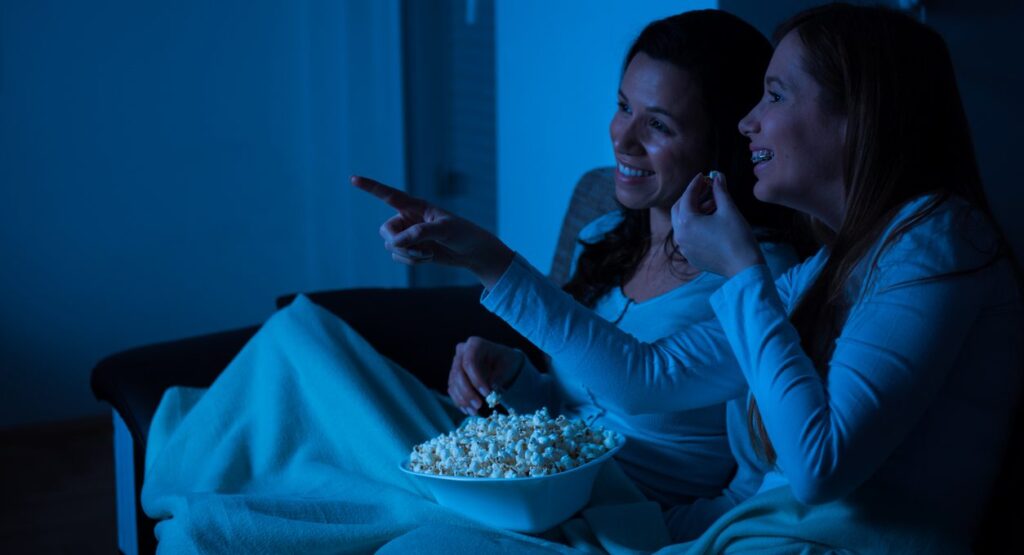 Charlie lives in a cramped house with his parents and grandparents, dreaming of a better life.
One day, he hears about a reclusive candy maker who will open his factory to five lucky children who find a golden ticket inside one of his chocolate bars.
Charlie happens upon one of the prized tickets and joins four far more privileged children on the tour. The other kids reveal themselves to be greedy, spoiled and otherwise unworthy and are rejected as the tour goes on. Only Charlie makes it to the end, proving himself admirable enough to pass the candy-maker's test and inheriting the factory.
This, of course, is the plot-summary of Roald Dahl's book Charlie and the Chocolate Factory, which celebrates its 55th anniversary this year.
It got us thinking – as we whipped up a batch of Montgomery County milk chocolate – about some classic fictional representations of chocolate and candy. Here are a few classic movies worth your time.
1. Willy Wonka and the Chocolate Factory
This movie came about thanks to the director's daughter, who'd been a fan of the Roald Dahl novel. Producer David L. Wolper changed the title.
Actor Peter Sellers and six members of the Monty Python troupe expressed interest in playing the title character, although the role of course went to Gene Wilder.
Willy Wonka was not initially a big hit, although it's now regarded as a classic of children's film. Roger Ebert called it "probably the best film of its source since the Wizard of Oz…everything that family movies usually claim to be but aren't."
2. Charlie and the Chocolate Factory
While many people are fans of the 1971 adaptation of Roald Dahl's book, director Tim Burton was not among them.
He thought it was sappy and decided to make his own version in 2005 that hewed closer to Dahl's vision. It was fairly well-received, especially by the Dahl family. Their father had apparently been disappointed with the original Willy Wonka.
3. Wreck-It Ralph
True, this Disney hit isn't really about candy/chocolate. But it's hard not to come away in the mood for something sweet thanks to one of its settings: a confection-themed video game called Sugar Rush.
The movie itself is also rather sweet, a story about friendship and discovering that you don't have to be what the rest of the world says you are. Plus, if you grew up in the '80s or '90s, it's a lovely dose of video game nostalgia.
4. Chocolat
In this Oscar nominated romantic comedy, Juliette Binoche plays Vianne Rocher, a young mom who transforms her little French community through a combination of empathy, delicious chocolate…and maybe a little (well-intentioned) witchcraft.
To prepare for her role, Juliette Binoche went to a Parisian chocolate shop to learn how to make chocolate, and some of her own creations are featured in the movie. Her co-star Johnny Depp would go on to play Willy Wonka in Charlie and the Chocolate Factory.
We'd like to think our Montgomery County milk chocolate is as captivating and life-changing as the chocolate creations cooked up by Vianne.
Why not try it for yourself? We've been making delicious, homemade Montgomery County milk chocolate, dark chocolate and fudge for more than 80 years.
Visit us at one of our stores or browse online. We're confident you'll find the perfect treat for your next movie night.