Recalling The Sweetness Of Summer
What goes perfect with the salty spray of the endless ocean? Some delicious sweets. Now certainly, most countries have a tradition of treats by the beach in the summer. However, America perfected it, and in Pennsylvania, the summertime sweets on the shoreline are some of the best in the country.
There are a lot of solid reasons for this, one of them being the very location of PA. Pennsylvania is in the middle of the Eastern Seaboard. Anyone who lives there knows summers are hot, humid, and muggy; but the eastern ocean glittering in the sun as waves dance into shore is downright refreshing.
Accordingly, Pennsylvanians love the beach. And since this region of the country has full seasonality and some of the oldest United States communities, there's been time to perfect diverse confection formulas.
Stutz is one of the best purveyors of sweet delicacies of multiple kinds in the Mid-Atlantic, and offers a substantial selection of candy precisely designed to match your cravings on the boardwalk. Let's look at some of our favorite summertime sweets:

Specialty Candies: Chocolate, Marshmallow, Etc.
There are all sorts of candies out there, and the way salt from the wind and sea interacts with taste buds can produce diverse cravings. Some beachgoers want something soft and sweet; others may hanker for something a little chocolatey. Given Philadelphia's northern location, many molasses-based candies are well-received in the area. Consider these classic Stutz summertime sweets:
Cream and Butter Mint Rolls
Toasted Coconut Marshmallows
Dark Molasses Paddle Pops
Marshmallow Pecan Bark
Fudge Sea-Salt Caramel
Chocolate Boardwalk Crunch
If you're looking for a taste that brings you back to your childhood, there's nothing like some good old fashioned fudge sea-salt caramel, or maybe a little marshmallow pecan bark.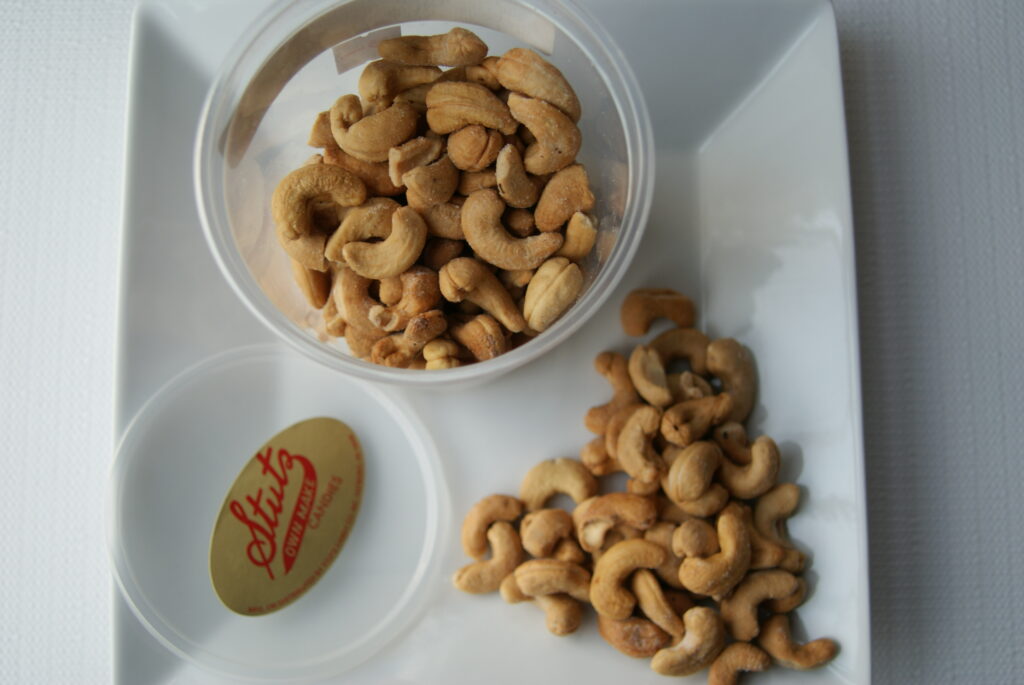 Salty Nuts, Peanut Brittle, And Cashews
Sometimes that salty ocean air makes you want more salt. Plenty of folks prefer savory to sweet; to them a treat might be some roasted cashews or mixed nuts. Stutz has options just for their taste buds as well, including these summertime treats:
Roasted Cashews
Roasted Mixed Nuts
Peanut Brittle

The Tangy Family
Cool waters and salty breezes can leave you yearning for something sweet and tangy. Varying degrees of sweet and sour tend to define preferences here, and Stutz Candy Company does its best to meet all those needs:
Various Succulent and Refreshing Rock Candies
Swizzle Sticks
Turkish Pastes
Gummi Sour Sea Stars
Gummi Blue Sharks
Assorted Fruit Slices

The Taffy Angle
Is there anything more nostalgically iconic for boardwalk treats than salt water taffy? Creamy, tangy, chocolatey… there are flavors of these summertime sweets to suit every taste. Stutz doesn't disappoint with assorted options presented in a few variety boxes, including:
Traditional Salt Water Taffies
Deluxe Dark Chocolate Sealed Saltwater Taffy
Original Deluxe Saltwater Taffy

Fudge And Chocolate Families
There's nothing like fudge. Granted, it tends to be super sweet, but then again, that's a big part of the reason people love it. As the day gets hot, a little chocolatey sweet energy can be just the boost you need for afternoon sunbathing. Stutz doesn't drop the ball here; you can find all manner of fudge on the boardwalk. including:
Assorted Fudge
Fudge-Chocolate Walnut
Fudge-Chocolate
Fudge-Vanilla Walnut
Fudge-Vanilla
Candy-Coated Chocolate Beach Pebbles
Candy-Coated Chocolate River Rocks
Candy-Coated Chocolate Seashells
Candy Coated Chocolate Rocks
You'll notice a number of chocolate options in that list as well. Chocolate beach pebbles, rocks, sea shells, and river rocks are kind of like the "original" M&Ms. Unlike their mass-produced counterpart, these candy-coated chocolates are made the old-fashioned way: by hand and with care.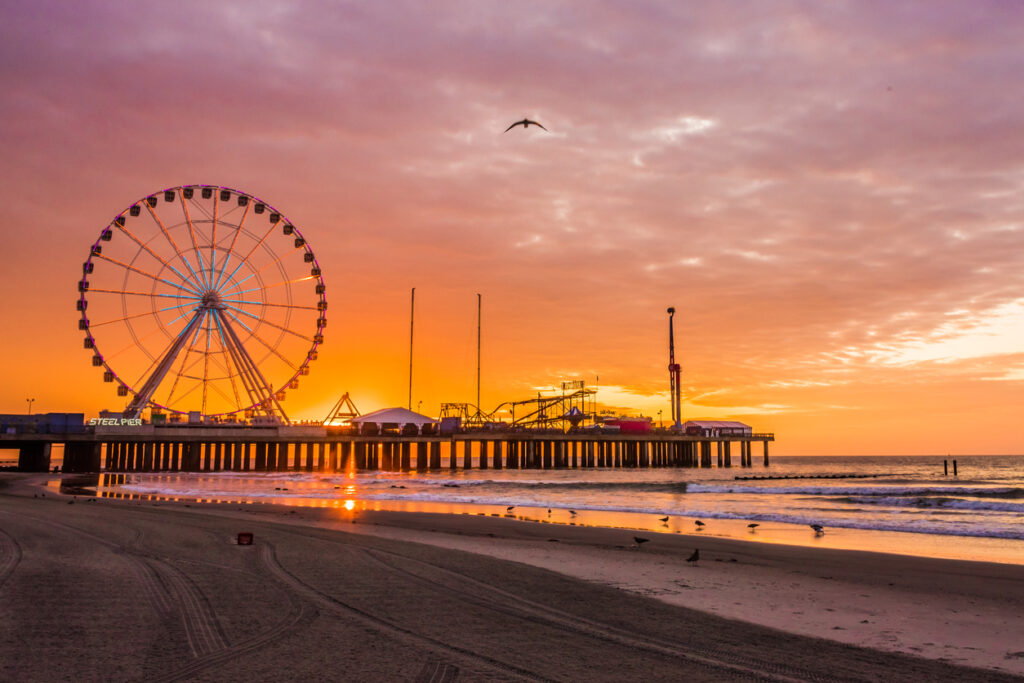 A Trip Back In Time
Life was so much more simple when we were young. With five dollars in your pocket and a free Saturday, the beach and all its candy were yours. We all remember standing at the candy shop, working in our minds the math for our favorite candies, and getting as much as we could with the dollars and spare change we had managed to scrounge.
Then those sweet candy rewards danced on our tongues, and as adults, just one bite can transport us back in time. Stutz remembers–check out what we've got, and travel back to those fine nostalgic days with our summertime sweets.