The Greater Philadelphia area boasts a plethora of Halloween fun: harmless, innocent events for young families; super-scary festivals; and thrilling ghost tours — to name a few. Whether you prefer to be scared out of your wits, participate in a local Trunk-on-Treat activity, or you'd rather skip the crowds and curl up on the couch to watch a timeless horror film at home, the holiday is nothing without its ultimate star: candy! As the shorter days of fall set in, there's really nothing better to look forward to than mouth-watering, spooky sweets and exciting, delectable Halloween treats.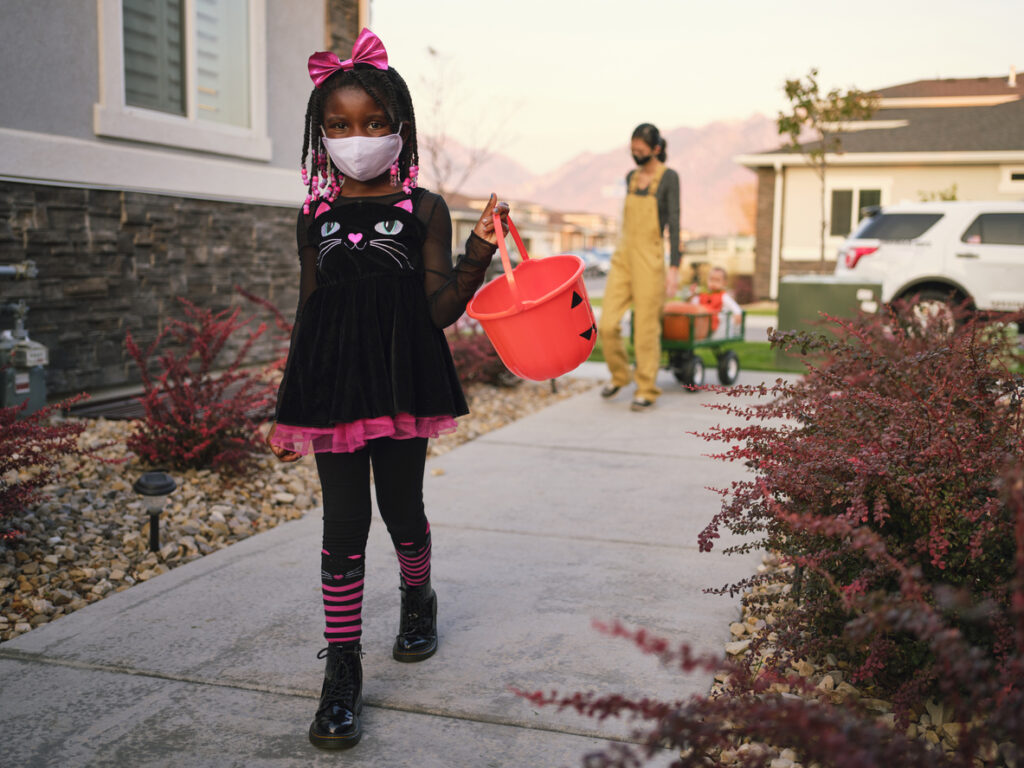 Halloween History
Did you know that it wasn't until the early 1900s that most Americans found chocolate was affordable and not just a luxury item? Trick-or-treating was already a time-honored tradition back then but, in those early decades of the 20th century, it looked a little different. Most American kids went from house to house collecting apples, homemade baked goods, coins, or small toys instead of candy.
However, the mass-production of chocolate changed Halloween forever. In the 1950s, big candy companies wanted to sell more product, and they knew breaking into the trick-or-treating market was a mouth-watering opportunity for their businesses. Advertisements encouraged American neighborhoods to give out candy Halloween treats to the kids in their communities. Indeed, it was much easier and convenient to buy candy in bulk than make homemade treats for every single child that lived in your area. The idea was a hit; who can say "no" to candy?! Neighborhoods were on-board to add some sweet fun to this annual, community-friendly event. (Of course, kids were definitely thrilled to participate, too!)
While your neighbors may be handing out the typical, corporate candy fare they find at the big-box stores, wouldn't you like to return to the nostalgia of handmade Halloween treats and classic candies? Instead of shoving handfuls of that boring, predictable candy line-up in your neighborhood kids' Halloween bags or filling party bowls with the same old, same old, wouldn't you like to create a more memorable experience? Stutz Candy Company offers the kinds of classic and unique treats that will light that nostalgic fire. (After all, we've been making candy for all seasons for five generations!)
Why don't you explore our line-up of Halloween treats today:

Candy Corn
Candy corn is a real Halloween throwback! It was created in the 1880s with an adorable nickname: "Chicken Feed". It borrowed its colors from the autumn corn crop. If you adore this classic, pick up an order of our Mellocreme Candy Corn. It comes in either an 8 oz bag or a 1 lb container. If you're looking for a few more fun shapes and bold colors, check out our similar products:
Spooky-Shaped Pops
Our individually-wrapped, solid milk chocolate pops (in sets of 8) come in these deliciously spooky shapes:
Foiled Glitz and Glam
Half of the fun of eating delicious chocolates is admiring their intricate wrappings and anticipating the goodness awaiting inside. Delight those excited trick-or-treaters — or even your own inner child — with our fabulous chocolates decked out in Halloween bling: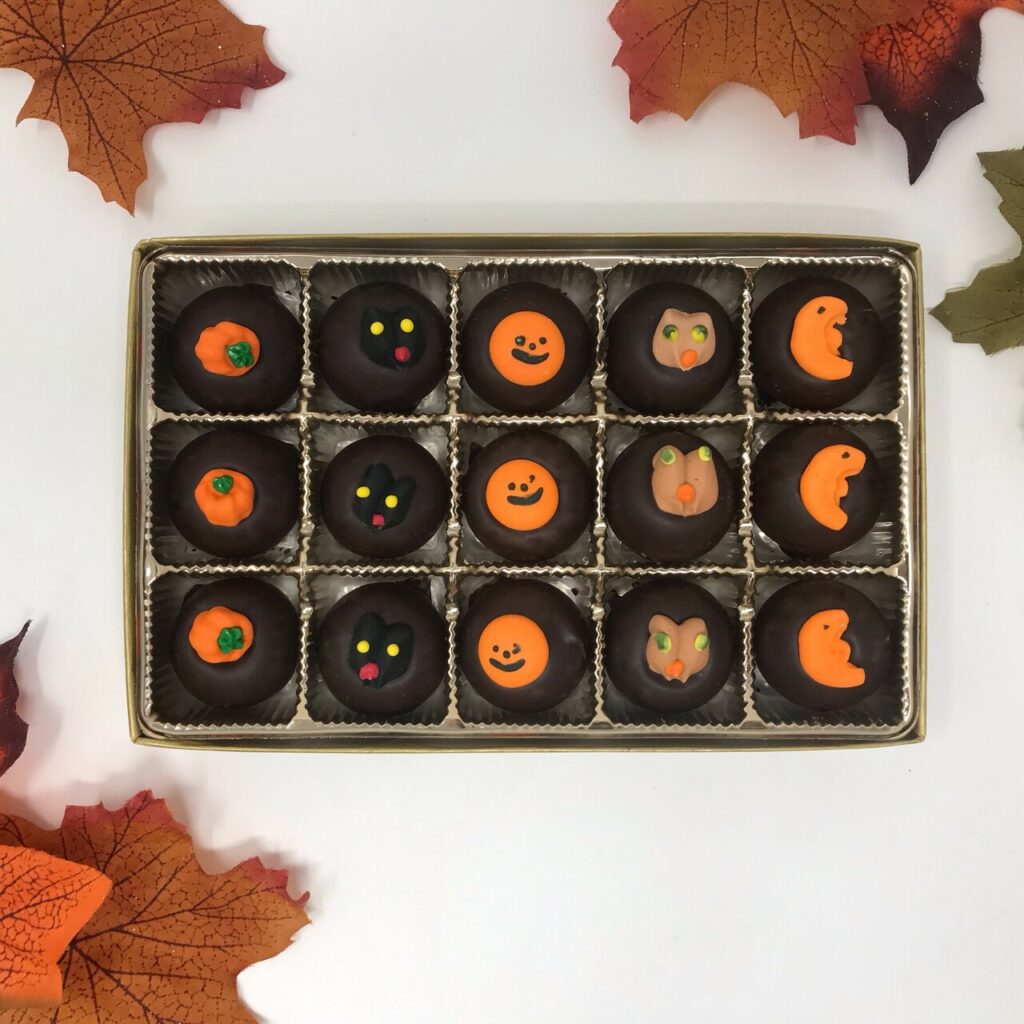 Festive, Seasonal Treats
If you're just looking for general, not-so-spooky treats that represent the fall season, try these scrumptious options for an eye-pleasing charcuterie board for your seasonal party or as a gift for clients:
Salty or Sweet? Choose both!
Do you like the combination of sweet and salty? Are you looking for a fun treat to enjoy at home on Halloween night? Or are you searching for something charming and delicious to deliver to your cherished clients? These gorgeous pretzels will please the eyes and delight the palates of both young and old:
(Don't forget that Thanksgiving is on its way! We've got a plucky variety of chocolate turkeys, cornucopias, and mints to choose from.)
Stop in at our store locations or order your Halloween treats 24/7 online. Gift wrapping can be included if you're sending presents across the country. If you're worried about candies in transit — especially in the record temperatures most of the country has been experiencing — you can purchase an ice pack (extra fee) to protect your Halloween treats along their journey. And, we offer many other types of corporate gifts, too!
Make this Halloween a sweet holiday! Whether you're looking to provide the best treats to trick-or-treaters, party-goers, or are looking for unique, festive snacks to eat at home, check out our wide variety of yummy, Halloween treats!