The air is brisk and the leaves are changing – Thanksgiving is just around the corner! As you get ready to give thanks with your friends and family, leave dessert up to Stutz. With a variety of Thanksgiving treats, the Stutz Candy Company is ready to help you decorate your table, please all of your guests, and give unforgettable hostess gifts this holiday season.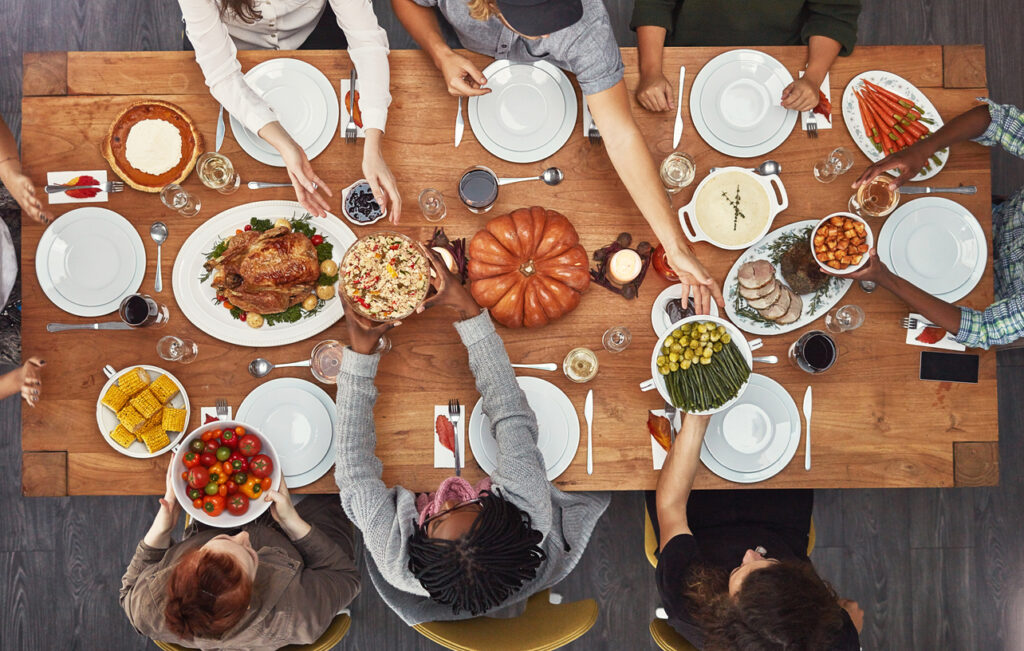 For the Table
Unsure how to decorate your Thanksgiving table this year?  These tasty Thanksgiving treats are beautiful enough to decorate with – if you can keep the guests from eating them first!
Reminiscent of the first harvest, these milk chocolate cornucopias are filled with colorful nonpareils for a two-in-one treat that are perfect for the Thanksgiving table. You can also get additional nonpareils, so your chocolate-bounty can last the whole day. Yum!
One of the best parts of fall is the changing foliage, with bright oranges, reds, and yellows. Bring those fall colors in! Scatter these foil-covered chocolate leaves (also available in dark chocolate) for a pop of color on your table that will be a delicious way to end the day.
Gobble gobble! What's more iconic on Thanksgiving than a turkey? Foil-wrapped chocolate turkeys are another fun way to decorate. Perfect for even your vegetarian guests, these turkeys are sure to delight old and young alike. (Available in 1 oz, 2 oz, and flat varieties.)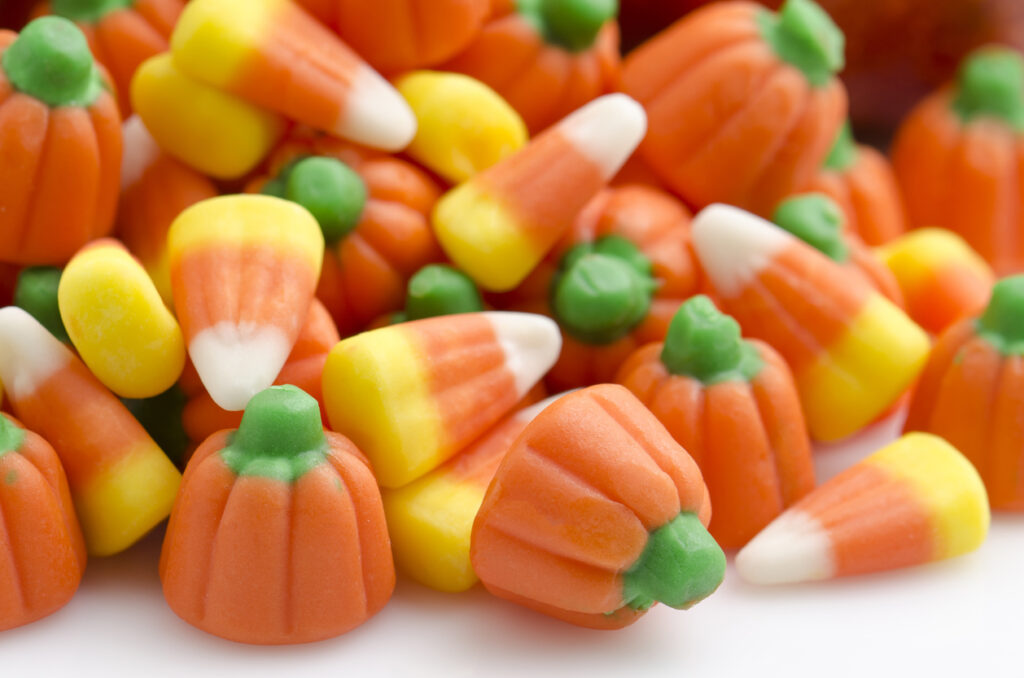 Wide Variety for Every Taste
Not everyone likes the same things – and that's ok! You can get a little something to please everyone from Stutz. With fall favorites, such as salty and sweet chocolate covered pretzels (mini or gourmet with jimmies), mellocreme autumn mix, and milk and dark chocolate autumn treats, there's a wide variety to choose from.
More than just Thanksgiving treats, the Stutz Candy Company also has a selection of chocolate barks, marshmallows, fudge, gummies, and sugar-free candies. No matter who's coming to your Thanksgiving dinner this year, Stutz has something to add to your dessert table that's sure to please them.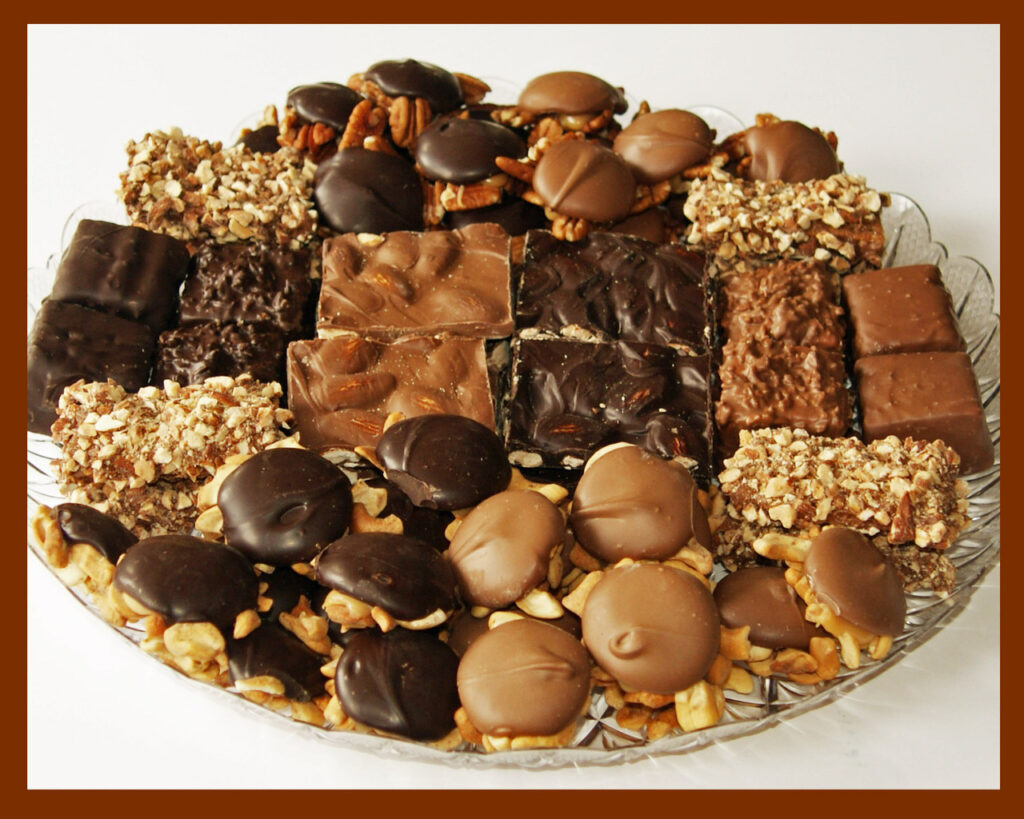 Hostess Gifts
You should never show up to a dinner or party empty-handed, and Stutz has you covered with these beautiful boxed candies.  Choose from decorated Thanksgiving mints and gourmet maple truffles for an unforgettably delicious hostess gift this Thanksgiving season.
Don't forget the kids! Bringing some milk chocolate turkeys or chocolate-covered pretzel rods will make you the most popular guest with the whole family. These treats are both delicious and fun, sure to be kid-pleasers. (The adults are sure to love them too!) You can even bring a gift for Fido, with these dog-safe treats.
Want something more?  The Stutz Candy Company has a variety of gift towers and gift baskets to choose from. Whether you bring it to your holiday dinner or mail it to family far away, a gift basket or tower from Stutz will show that you care. (Gift wrapping is available, and optional ice packs will keep your candies fresh no matter the weather.)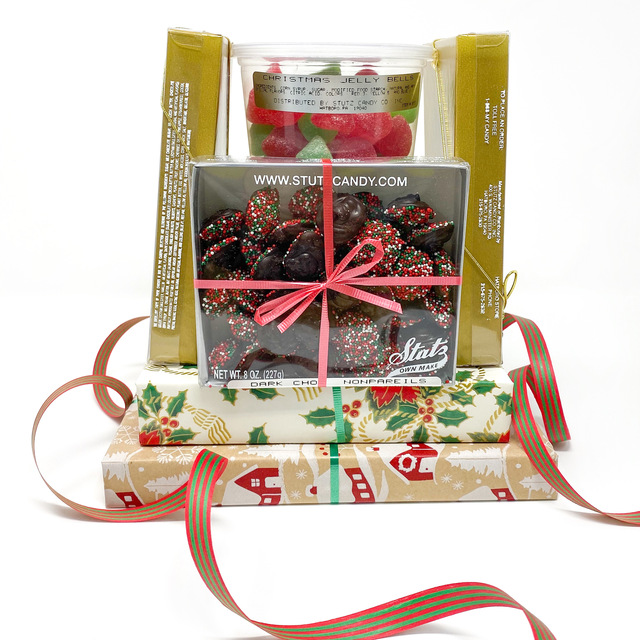 Get Ready for the Season
As soon as Santa rolls down the street in the Thanksgiving Day parade, the Christmas season will be here. Get a jump on your holiday shopping by checking out the Christmas pyramid collection of gift towers. With a selection of wrappings and ribbon colors, this personalized gift is bound to be a hit. They also offer corporate gift options to wow your vendors and customers.
For five generations, the Stutz Candy Company has had your Thanksgiving covered. Shop in-store or online to bring treats home or ship them around the country. With unique Thanksgiving treats and year-round delicious offerings, there's something for everyone this holiday season.