There are many holiday traditions celebrated in the United States from trimming the tree, baking cookies, to opening gifts and spending quality time with friends and family. One of the best parts of the Christmas season is the sharing of sweet things to eat.
Typically people save a favorite recipe that only comes out during the holidays, and people use sweets to gift each other and tell someone they are special and loved. This tradition of sweet sharing is not only done in the United States, other countries share in these rituals as well.
These are some traditional holiday sweets shared in other countries that you might want to add to your list this year.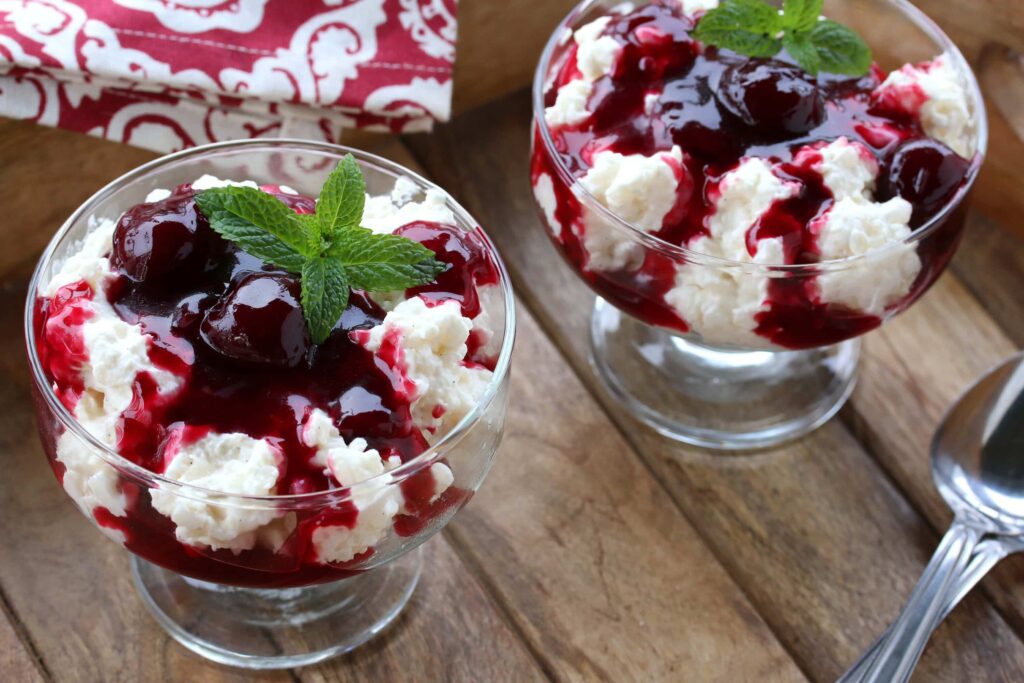 Risalamande – Denmark
Risalamande is a Danish Christmas dessert of rice pudding with blanched almonds and whipped cream. The dessert is also accompanied by a cherry sauce. Risalamande is eaten after the Christmas Eve dinner and has a whole blanched almond placed in the middle of the dessert. Whoever finds the almond receives an 'almond gift.' The almond gift involves one person buying a gift that will go to the almond finder and can be a bottle of wine, a toy, or any item for the household.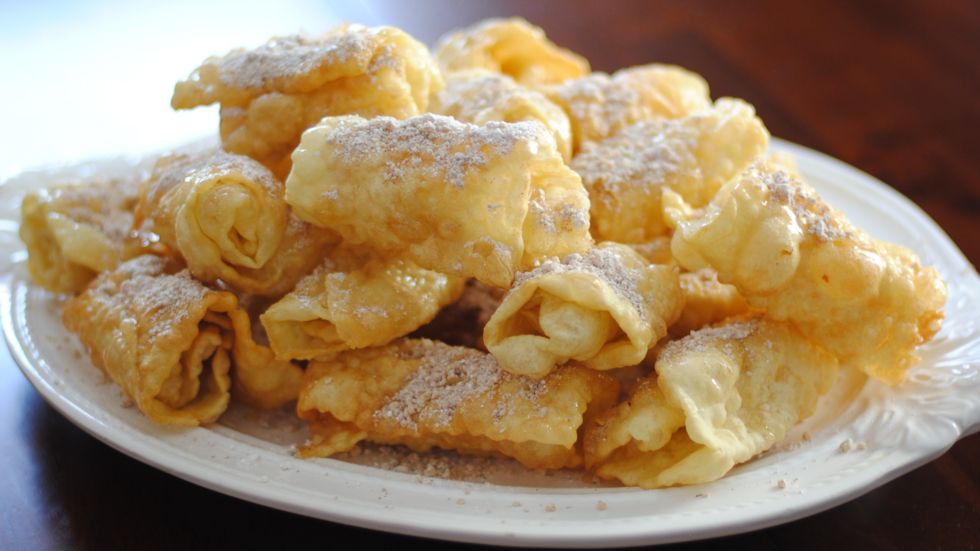 Diples – Greece
Diples get their name from an old Greek word, 'fold.' These are crispy desserts brought out during the Christmas season. They are a sheet of dough folded and cut into different sizes and shapes. The Diple is then fried in oil until they are golden brown and then drizzled with honey. The Diple originated in Peloponnese, but similar versions can be found in Crete.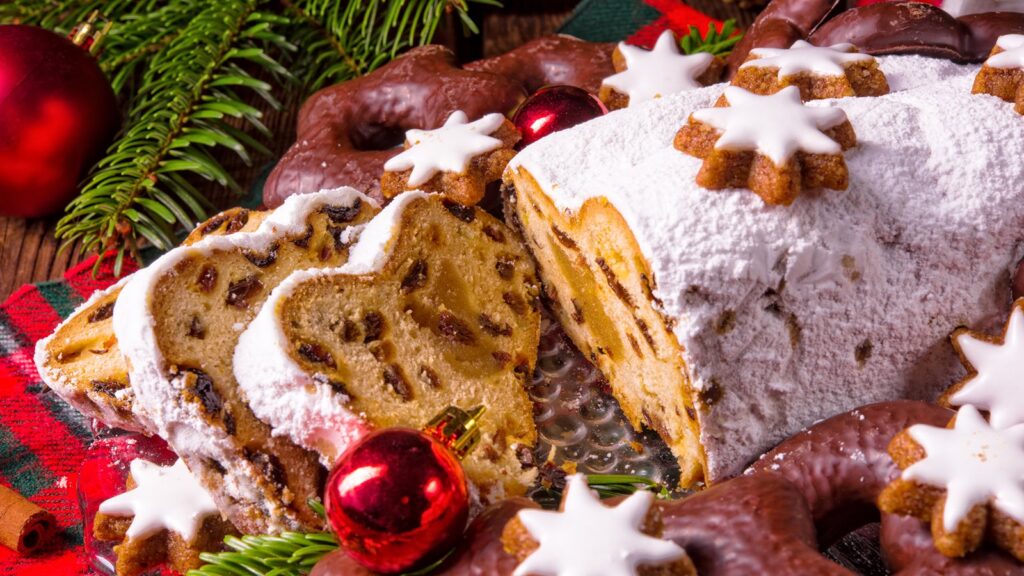 Christstollen – Germany
Christstollen is a recipe filled with raisins and includes butter, sweet and bitter almonds, candied orange, and lemon peels. The Christstollen is smothered in butter and sugar when finished baking. There is an association called the Stollen Association and when prepared by a bakery, it must pass inspection by the association who then gives it a golden seal of authentication along with a control number to track the bakery it came from.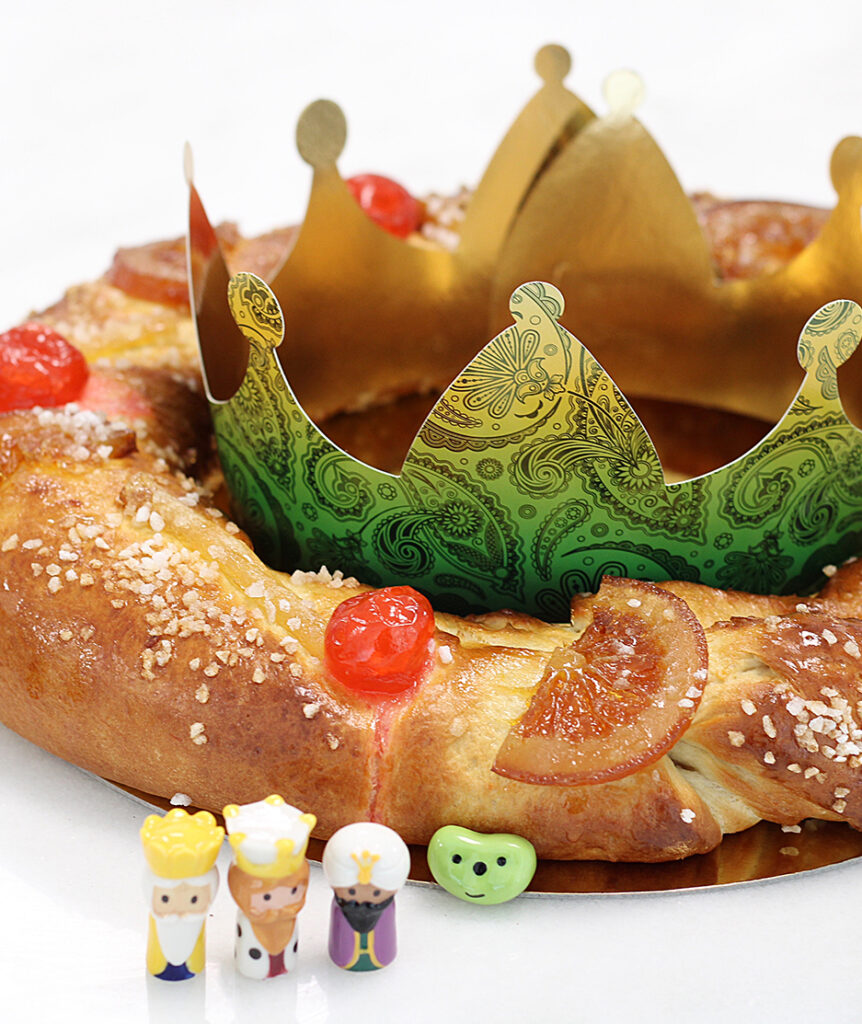 Tortell de Reis – Spain
Tortell de Reis comes from Spain's Catalonia region and is a ring-shaped cake eaten on Three Kings Day or the Epiphany. This delicious dessert is filled with marzipan, whipped cream, or pumpkin jam and adorned with candied fruit, sugar icing, and nuts. The cake has two hidden surprises, which are a figurine resembling one of the Three Kings and a broad bean. Whoever gets the figurine in their slice of cake is crowned with a small golden coronet, the one who finds the bean has to buy the cake next year.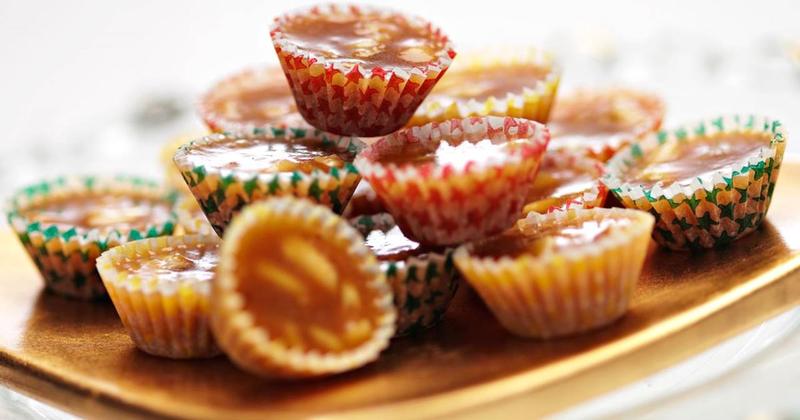 Knack – Sweden
Knack comes from Sweden and is a sweet toffee with Golden Syrup, heavy cream, chopped almonds, vanilla extract, and sugar. This candy is part of the Christmas customs for children. Each year the children wrap the candies in colorful paper and use them as decorations on the tree. On January 13th they are then allowed to nibble them until gone.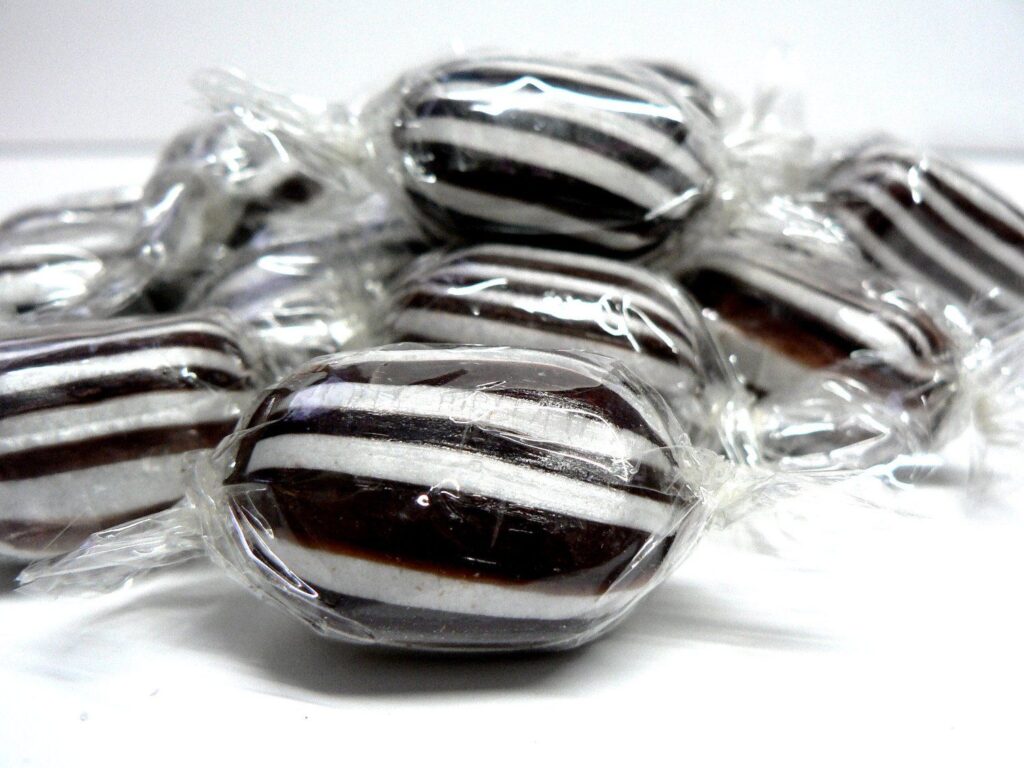 Mint Humbugs – Britain
Mint humbugs are part of a British wintertime tradition. They are peppermint-flavored, black-and-white striped candies offered to others throughout the Christmas season.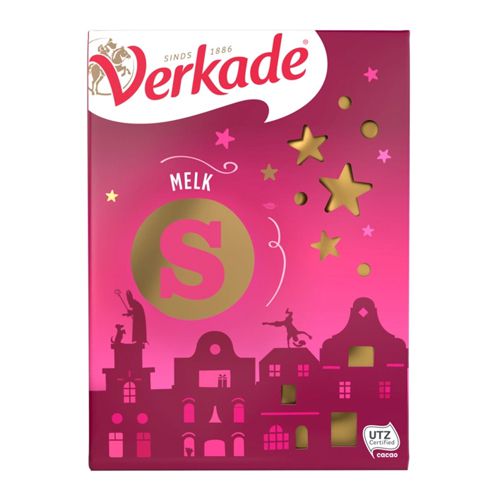 Verkade Letters- Netherlands
Verkade Letters are a time-honored holiday ritual that is a chocolate initial representing the first letter of a person's name, typically to children, on Christmas Eve. The Verkade Letters are made of rich creamy Dutch dark chocolate and are meant to be a symbol of holiday cheer and good fortune.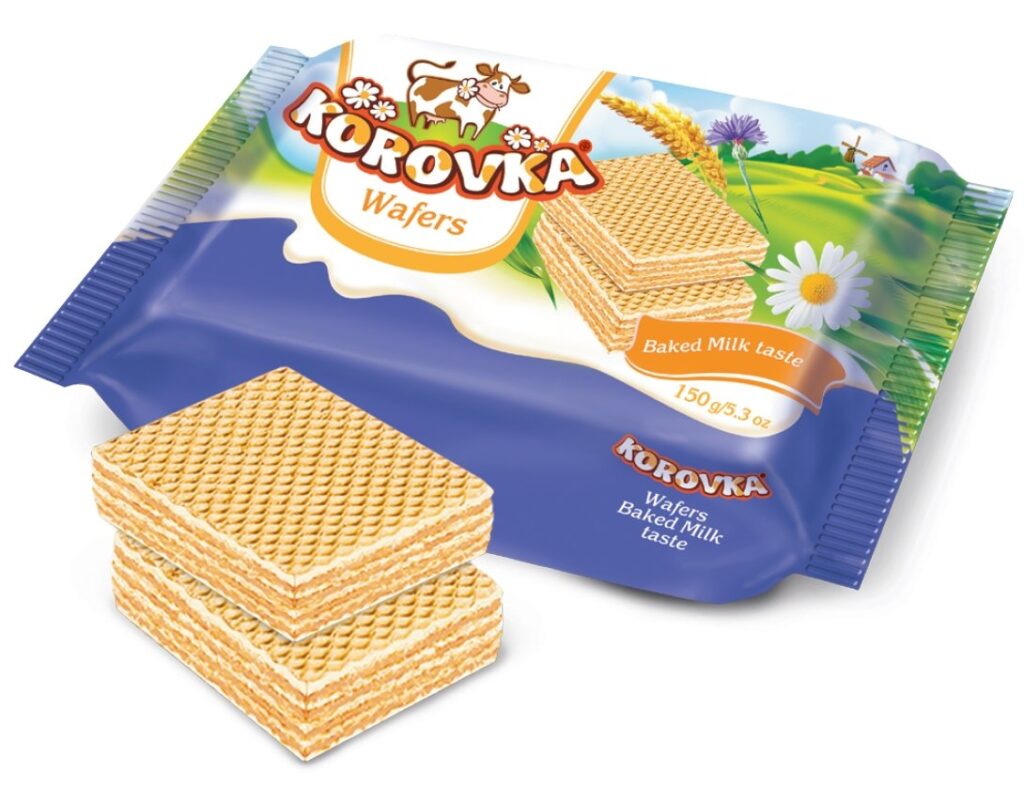 Korovka – Russia
Korovka means 'little cow' in Russian, and this is a rectangular candy made of condensed milk and caramel. Korovka is reminiscent of crystallized dulce de leche. Korovka comes in flavors such as chocolate and cranberry as well as plain.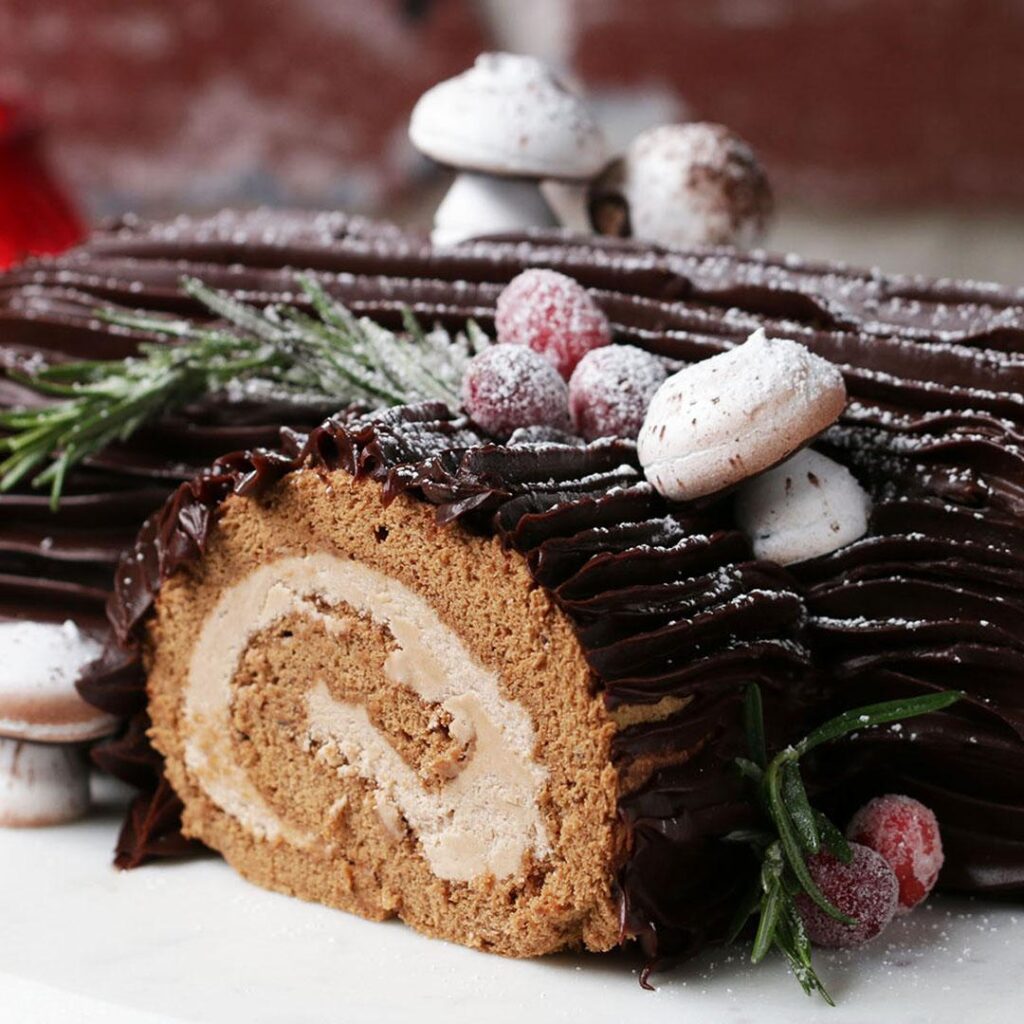 Buche de Noel – France
Buche de Noel is a cylinder-shaped sponge cake and is a nod to the ancient European tradition of burning a Yule log on the hearth. It began to celebrate the winter solstice and the tradition later became a part of the Christmas celebrations. The Buche de Noel is a cake filled with cream and looks like a branch of wood with its chocolate frosting and edible decorations that look like leaves.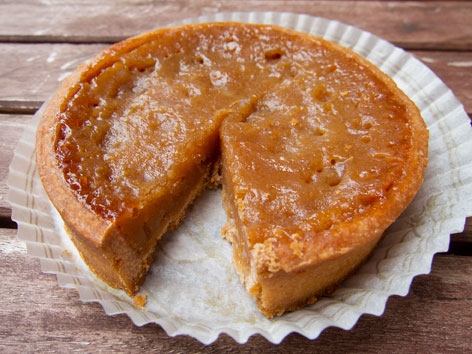 Tarte au Sucre – Canada
Tarte au Sucre is a holiday pie tradition in Quebec and has a maple-based filling. This pie is a French-Canadian dessert thought to have emerged from a similar sweet found in Belgium and France and then carried over to North America by settlers. The settlers imported molasses and brown sugar from Antilles and then discovered their new homeland maple trees provided reliable access to sugar. In Quebec, maple syrup is extracted with a knife, harvested, and then shaped into these delicious sugar loaves.
Where to Find Great, Delicious Holiday Sweets in the United States
Stutz celebrates the winter holidays with an assortment of seasonal offerings. We can provide everything from chocolate toy soldiers wrapped in beautiful foil to Santa pops that that can "pop" out of any child's stocking.
If you are struggling with gift ideas this holiday season, Christmas candy is your solution. You can't go wrong with a gift of candy or a versatile candy basket. Visit us in-person or online and discover the best tasting, beautiful gifts that can take care of your shopping list this holiday.