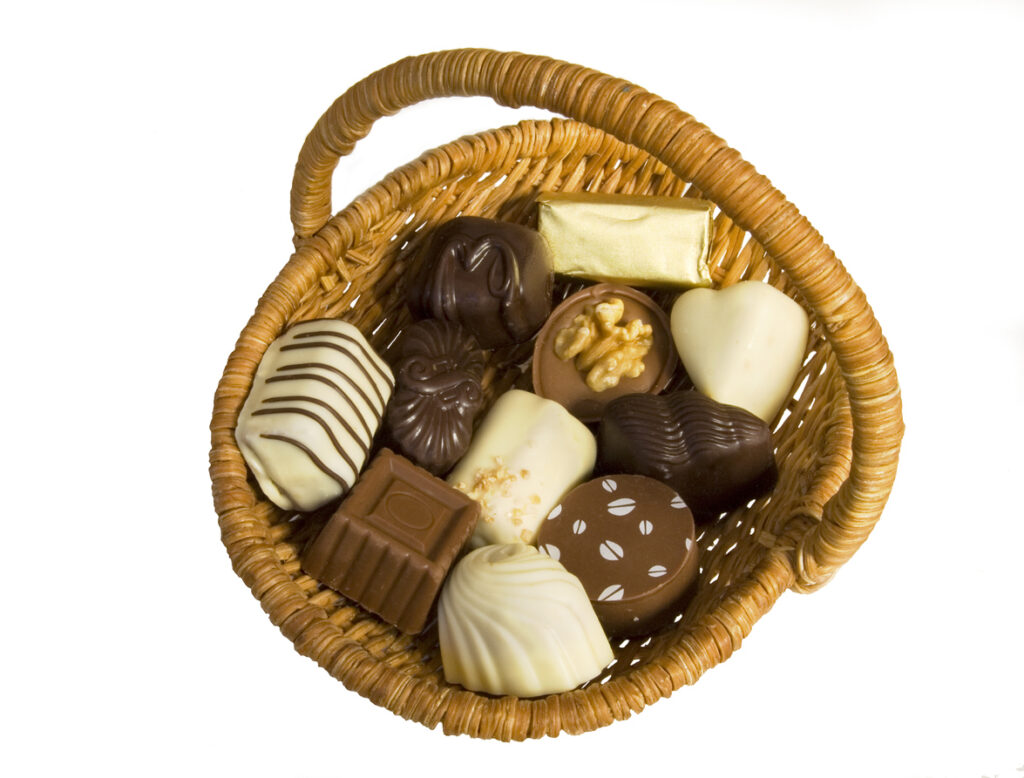 Holidays provide the best opportunity for loved ones to unwind, make merry, and share gifts. Even so, the novel coronavirus is challenging the ability of people to assemble during special occasions. While the new norm is overwhelming, it's still possible to appreciate your loved ones with holiday gift baskets in Montgomery County, PA.
It is worth knowing that gifting your loved ones is more than just a holiday routine. It is also a perfect way to show them that you have them in your mind and heart. Getting confused about the best holiday gift baskets in Montgomery County, PA is common, especially when you have many important people.
However, finding thoughtful holiday gift baskets in Montgomery County, PA, is an easy process. When it comes to sweetening special holiday occasions, there is no better way than with customized holiday gift baskets. Read on for sweetening recommendations on holiday gift baskets in Montgomery County, PA to cheer those that matter most.
Chocolate
When contemplating the perfect holiday gift baskets in Montgomery County, PA, it is hard not to think about chocolates. They come in different treats and sweets to suit the unique cravings of everyone on your list.
Despite being a way of showing compassion, gifting people with high-end chocolate enhances their health as well. According to the experts, dark chocolate is considered one of the best types because of its health benefits.
Chocolate with high cocoa content has antioxidant properties that help in clearing harmful toxins from your body. Besides having cleansing qualities, chocolate works wonders in the management of stress and anxiety. Nowadays, one can easily get overwhelmed by the many challenges resulting from the pandemic. Sending a chocolate gift basket to those you value will help alleviate their stress and keep them calm.
If you are looking to impress and enhance your loved ones' health, dark chocolates are your best option. They are available at pocket-friendly prices at local candy stores. Shopping online with reliable online candy shops is also a perfect idea if you want to maintain social distance.
Regardless of where you shop, there are various chocolate delicacy packages customized to suit your budget.
Fudge
Gifting relatives and friends with a beautifully wrapped fudge is one of the sweetest ways of expressing affection.
The unique confections that create fudge make it one of the most loved candies in the world. Its unmatched flavor is what leaves candy lovers yearning for more. Including fudge in the holiday gift baskets in Montgomery County, PA shows people that you value them and helps in building your relationship.
Want to create a positive impression to your corporate partners with holiday gift baskets in Montgomery County, PA? Well, you can never be wrong if you gift them with a creative package of fudge. You might be surprised to see uninterested business prospects showing interest after receiving your thoughtful fudge-gift.
Boardwalk sweets
Adding boardwalk sweets in your holiday gift baskets in Montgomery County, PA is a mindful decision. Most people across all age brackets love sweets. However, each person has a different preference when it comes to flavors.
Fortunately, holiday gift baskets in Montgomery County, PA, come with various boardwalk sweets flavors. All you need is to know the favorite flavor of each person you intend to gift.
When you have many people on your gifting list, it can be hard to remember everyone's flavor choice. Calling or texting them to enquire is not the best idea because the plan is to surprise them. In such a case, it's advisable to send them an assorted package of boardwalk sweets.
Dog Bones
If you have four-legged family members, you might want to add them to the list of your gift recipients. They are essential too, and it would be thoughtful to get them holiday gift baskets in Montgomery County, PA. While candy and chocolates are not suitable for your canine companion, you should consider getting them some delicious dog bones.
Break the usual regular dog food monotony by giving them a delicious bone delicacy during that special occasion. Unlike before, candy stores are now offering impeccable dog treats with different flavors. The milk flavored bones come in a variety of sizes to suit dogs of any age.
Budget Friendly Baskets
Indeed, the current pandemic has derailed the economy and impacted everyone's financial stability globally. In response to this fact, candy stores customize holiday gift baskets in Montgomery County, PA, to suit your budget. They have made it possible to gift your loved ones amidst the uncertain times without hurting your savings.
At Stutz Candy store, we thrive in offering high-quality holiday gift baskets in Montgomery County, PA. Our highly-skilled and friendly staff will help you to make the right gift choice for your loved ones. If you are looking for gifts that will impress and create exciting memories, look no further. Contact us today and get your order.