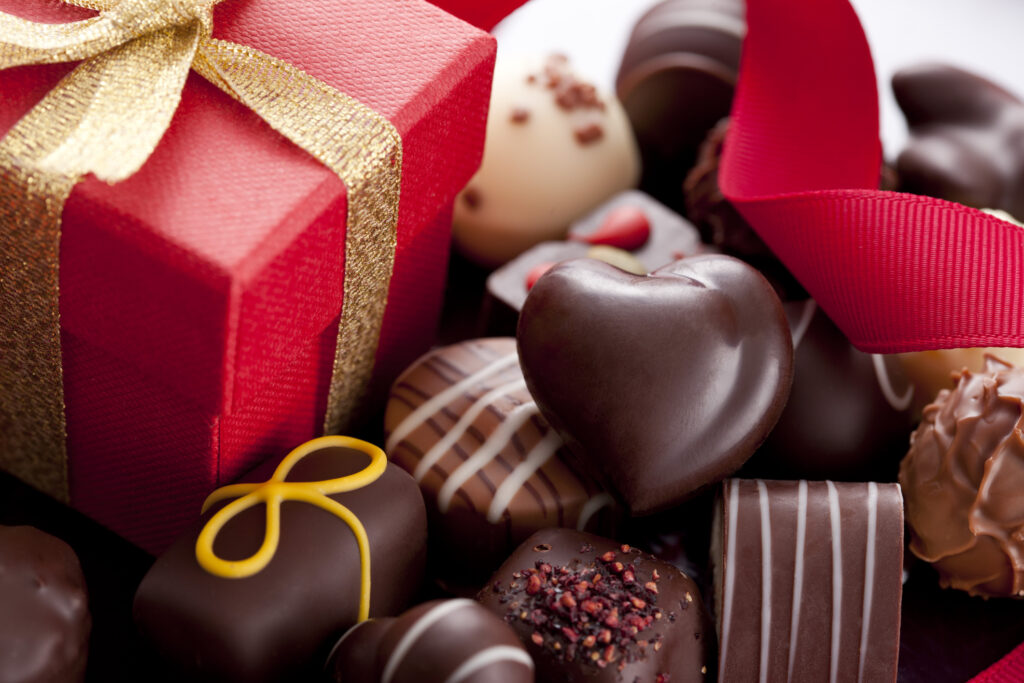 Valentine's Day is just around the corner. You've probably already started to notice the shift from holiday decorations to reds and pinks at your local grocery store. However, if you want to show your sweetie just how much you care you won't grab the box of drug store chocolate. You care far too much to do something like that. Instead, you'll want to surprise them with the very best from your local candy shop in Pennsylvania. At Stutz Candy there's something for everyone. Whether they like it in chocolate, fruity, tart, or something else to satisfy their sweet tooth, you'll find an array of goodies ready for your taking.
Boxed Chocolates
There really is nothing like the presentation of a box of chocolate. At Stutz Candy, you'll find a selection of some of the very best heart shaped chocolate. You can select their delectable buttercream chocolate centers, chocolates with fruits and nuts, chewy chocolates, mint centers, maple truffles, and so much more. From milk chocolate to dark chocolate, there's something here for everyone.
Fan Favorites
There are some true fan favorites available at your local candy shop in Pennsylvania, Stutz Candy. After trying some yourself, you'll discover a few favorites of your own. The hallow milk chocolate duck is an adorable option, as is the milk chocolate hallow cat (plenty of cat lovers are drawn to this mold). You can also find assorted milkies, gourmet mints, candy box, candy coated chocolate beach pebbles, which look like small stones but are, of course, all candy, plus candy coated chocolate seashells, caramels with vanilla centers, and even sea salt caramels. If there is a sweet your love enjoys, there's a good chance you'll find it here.
Chocolate Covered Pretzels
Few things can match just how delicious a gourmet chocolate covered pretzel is. The crispy crunch of the pretzel, the slight saltiness on top, and the sweet chocolate over top. You can pick up a gourmet pretzel gift box, a variety of assortments, and even a sugar free chocolate pretzel box, for when you're watching your sugar but still want to indulge for Valentine's Day (or any other day).
Specialties
You're going to find so much more than just chocolate and pretzels and the usual; here at Stutz, you're in for a treat. You'll find sweet goodness you simply can't find at any other candy shop. Here you're able to pick up Chocolate Valentine's Nonpareils, Valentine gummy bears, caramel and peanut butter filled heart shaped chocolate, almond toffee butter crunch, marshmallow pecan bark, mink bark, white almond bark, and so much more. So whether you love some nuts in your chocolate or you're a fan of a thicker bar, you'll find all of that and so much more.
Foiled Milk and Dark Chocolate hearts
When you really want to make something special, why not consider chocolate hearts? With the choice between milk and dark chocolate, you can craft something with variety. This way you can guarantee this kind of gift will not be a repeat. And chances are, you're only going to find it here at your local Stutz, candy shop in Pennsylvania. Don't forget to pick up your edible chocolate Valentine's Day card!
Best Sellers
The best sellers at Stutz is an excellent way to go when there are just too many options to choose from. Some of the best sellers include chocolate toasted coconut jumbo marshmallows, chocolate pretzel bags, and chocolate whole almond bark.
Pick Up Your Sweetie's Favorite Candy Before It's Too Late
It's always obvious when someone forgets about Valentine's Day. They show up for date night with the heart-shaped box of drug store candy. Thankfully, Stutz Candy gives you the option to buy some of the very best candy, right from your local candy shop in Pennsylvania. So, while you still have the chance, order your special someone something tasty to eat. And, while you're at it, you can always buy something for yourself. Don't worry, it'll be our little secret!