Candy is nothing short of satisfying. But wouldn't it be great if you tried some DIY and took your meals and snacks to a whole new level: more color, more sweetness, and more texture?
Read about these five fantastic ways you can use our wide array of summer treats in your cooking.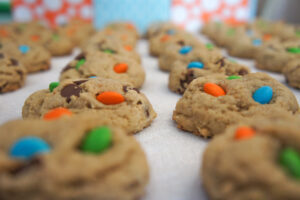 Add Them into Your Dough 
Whether you're making cookies, croissants, buns, brioche, or brownies, an excellent way to add more zing is to add slightly melted candy at the last stage of mixing the dough. Start by picking the right candy to use; we suggest an assortment of fudge bars ranging from sea salt caramel to dark chocolate. Next, you want to melt the candy slightly, so it's still viscous, then add to the dough right before you add to the baking tray.
The best thing about this method is that you can also use the melted candy after baking or using a different kind of candy. For example, you can crush our roasted mixed nuts or cashews and add them over the brownies or cake.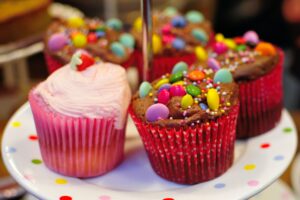 Chop and Add them To Your Desserts 
We've talked about adding candy as you bake your brownies, cookies, and blondies. Well, you can also add them directly to your dessert. For example, you can put our assortment of fruit slices over your dessert pizzas, pies, and cakes.
Another excellent idea is using it as you make your pudding cups or sundae treats; you can mix your fruits, yogurt, candy, and chocolate. You could also add the candy crushed so you can experience different textures in your treat or add your candy over ice cream.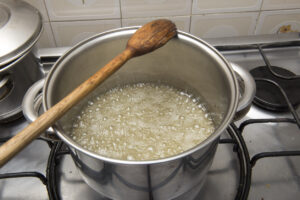 Make a Simple Syrup for Pancakes and Desserts 
Skip the maple syrup, honey, or agave and try a new syrup using candy and water. It's similar to making regular simple syrup: take your candy swizzle sticks, Turkish paste, or rock candy and crush them. Take a skillet and place over medium-high heat, then add in the crushed candy. Add in some water little by little as you allow the candy to melt and dissolve in the water. Keep adding water and adjust for thickness or lightness and boiling to ensure a consistent paste. Cool and store in the refrigerator.
You can use this homemade syrup for about a week, and you can add it to any dessert you'd like.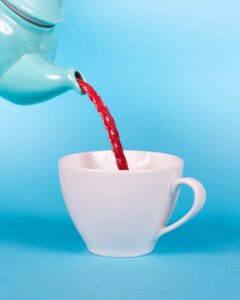 Sweeten Your Beverages
Whether it's hot cocoa, mocha coffee, espresso, or herbal tea, add a small amount of candy and let it melt in the beverage. Measure a small amount of candy and drop in the liquid; leave it in for about a minute. Stir and enjoy your drink.
If that seems a lot of work, you can ground the candy into sugar and add them to your hot cocoa or over your favorite milkshake.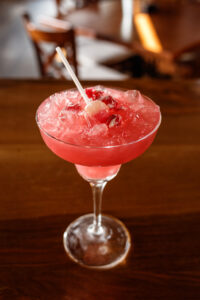 Use in Your Adult Drinks 
There are many ways you can use candy in adult drinks. First, as a garnish, you can take candy, crush it, and use it to rim your cocktail glass. Second, you can take small candies, chop them into pieces, arrange them on a skewer, and add them as cocktail stirrers; they'll complement the drink and add a different taste.
Another fun mixology use for hard candy is to infuse a spirit, such as vodka. To make your homemade vodka drink:
Crush your candy in a food processor until finely ground.
Once you've reached a powder consistency, add to your vodka bottle, close the lid, and shake.
Let the candy dissolve into the vodka and serve.
Depending on the type of candies you used, you can infuse the candy to appear red, green, blue, or any other hue.
The Sky's the Limit!
There are many other ways you can creatively incorporate candy into your diet – if you enjoyed these five, feel free to continue experimenting!
Check out our terrific assortment of Summer and Boardwalk Candy. We offer a lot of different fudge assortments, Salt Water Taffies, and other fabulous summer candy that melts in your mouth. To reach us, contact us at stutzcandy.com.