Q: How many Cincinnati Bengals does it take to win a Super Bowl?
A: Nobody knows, and we may never find out.
Q: What's the difference between the LA Rams and a dollar bill?
A: You can still get 4 quarters out of a dollar.
All joking aside, everyone knows Super Bowl parties are less about winning and losing and more about eating and drinking.
Q: How many fun-loving football fans does it take to host a Super Bowl party?
A: Just one, and it's you.
Whether it's you alone, with a friend, or with a houseful of hungry footballers of every age, you can have a memorable Super Bowl 2022. Cupcakes, cookies, and more are enhanced when you add Stutz candies into the mix or as creative candy toppings. If you want to take this year's Super Bowl snacks beyond boring wings and bags of chips, we've got some recipes that are game-changers:

Chocolate Game-Day Treats
These candies score a touchdown every time!
Rock Candy Cocktails
Flavored rock-candy swizzle sticks enhance any beverage, including non-alcoholic concoctions. Consider pairing flavored sparkling waters (lime, etc.) with lemon rock candy.
To make a rock-candy cocktail, start by grinding some of your rock candy in the food processor until it's a sparkly, crunchy dust. This is what you'll use to rim your cocktail glasses.
Brush the glass rims with honey or Karo syrup then place them upside-down on your plate of the rock-candy rim.
Fill glasses with ice and add 2 oz. of alcohol.
Top with 5 oz. flavored sparkling water.
Insert a rock candy stir-stick for a burst of color! (FYI: LA Rams fans can enjoy blueberry or raspberry swizzle sticks. Bengals fans will love root beer or lemon swizzle sticks.)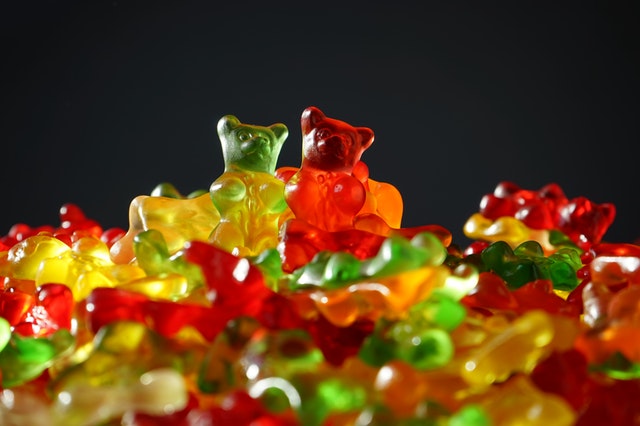 Rummy Bears
Make these in a glass bowl because plastic will affect the taste and texture:
Three days prior to your party, put the assorted gummy candies into a glass mixing bowl and cover them with rum or vodka. Of course, flavored alcohol makes a difference.
Store your rummy gummies in the fridge until party day and gently stir once or twice every day.
On game day, serve with toothpicks.
One rummy gummy fan said, "Limit your consumption! These candies pack quite a punch!"
Super Bowl Slushies
Kids of every age love slushies! You'll need a good blender for this one, as well as:
Club soda
Ice
Unsweetened, flavored drink mix
Rock candy (flavored to complement your drink mix; our gang loves watermelon)
Put larger rock candy chunks into a food processor or blender and reduce; they should be small enough to provide a good crunch.
Fill blender with ice and crush.
Combine 1 flavored drink mix packet and 1 cup of club soda in a container or bowl.
Add the mixture to the blender and purée.
Add ½ cup of rock candy and another cup of club soda.
Taffy Slushies
The day before game day put your saltwater taffy in a container or glass bowl and top it with a full bottle of coconut water. Stir and refrigerate. On game day:
Put the taffy/coconut water mixture in the blender.
Fill with ice.
Use the "slush" or puree setting until you reach slushy consistency.
Serve with rock candy stirrers or top with whole or pieces of assorted candy fruit slices.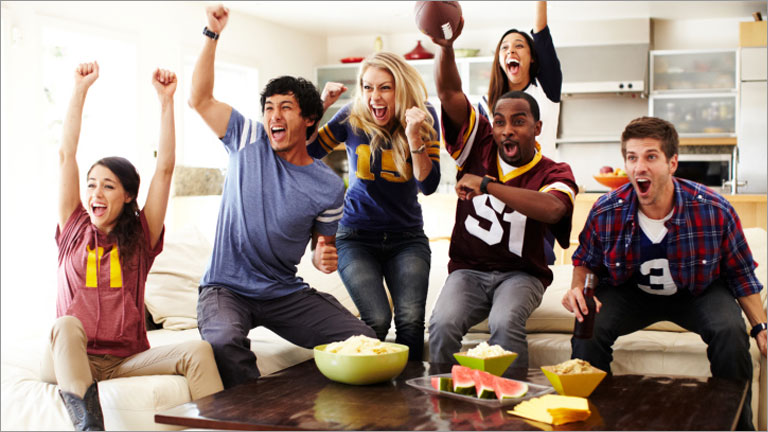 Super Bowl…Valentine's Day… Every Day Deserves Stutz Candy
We think the sweetest day is the day after Super Bowl 2022: Valentine's Day! If your loved one is a gummy bear kind-of guy or gal… or perhaps a fan of artisan dark chocolates… Don't forget to say "I love you" with Stutz Candy on this special day.
For decades, Stutz Candy Company has been a USA leader in natural, premium candies. When you can't compromise quality and you can tell the difference between mass-manufactured vs. handmade/homemade flavors, you'll choose our products.
We've said, "Thank you," "I love you," "Congratulations," and much more to Americans since 1938. It just doesn't get any sweeter than that! To learn more about personal gifts and corporate awards, call 215-675-2632 or contact Stutz Candy.