Though our modern version of peanut butter is largely considered an American treat, crushed peanuts delighted people as ancient as the Aztecs and Incas. These early civilizations ground roasted peanuts to form a tasty paste in a method surprisingly similar to what American inventors would later patent. This legume is so well-loved that it has its own celebratory month in March, which kicks off with National Peanut Butter Lovers Day on March 1.
How did the humble peanut come to be found everywhere from our pantries to baseball games? Keep reading for some fun facts: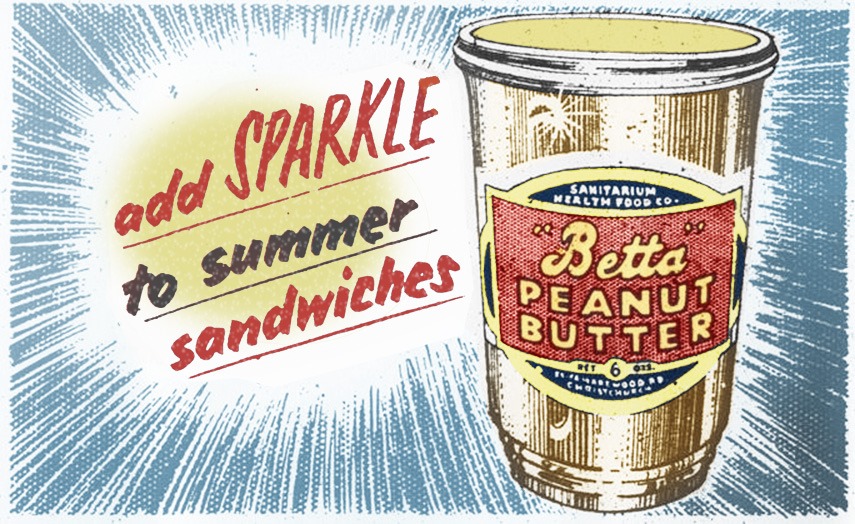 The Invention of Modern Peanut Butter
Three inventors lay claim to the creation of peanut butter:
Marcellus Gilmore Edson, a Canadian patented peanut paste in 1884. Edson made his product by using two heated surfaces to mill roasted peanuts.
Dr. John Harvey Kellogg patented a peanut butter making process in 1895 using peanuts raw, not roasted. He created his paste as a protein substitute for patients who couldn't chew solid food.
Dr. Ambrose Straub patented a machine for making peanut butter in 1903.
Despite the thrill of these complex machines, peanut butter was hardly relegated to industrial production. In 1896, just a year after Kellogg started promoting the perks of peanut butter, Good Housekeeping advised homemakers to make their own peanut butter with little more than a meat grinder.
This early form of peanut butter had one major flaw. It had to be stirred regularly or the paste and oil would separate and spoil. Joseph Rosefield solved this problem in 1922 by introducing partially hydrogenated oil to peanut butter. This kept the peanut butter blended, making it shelf-stable.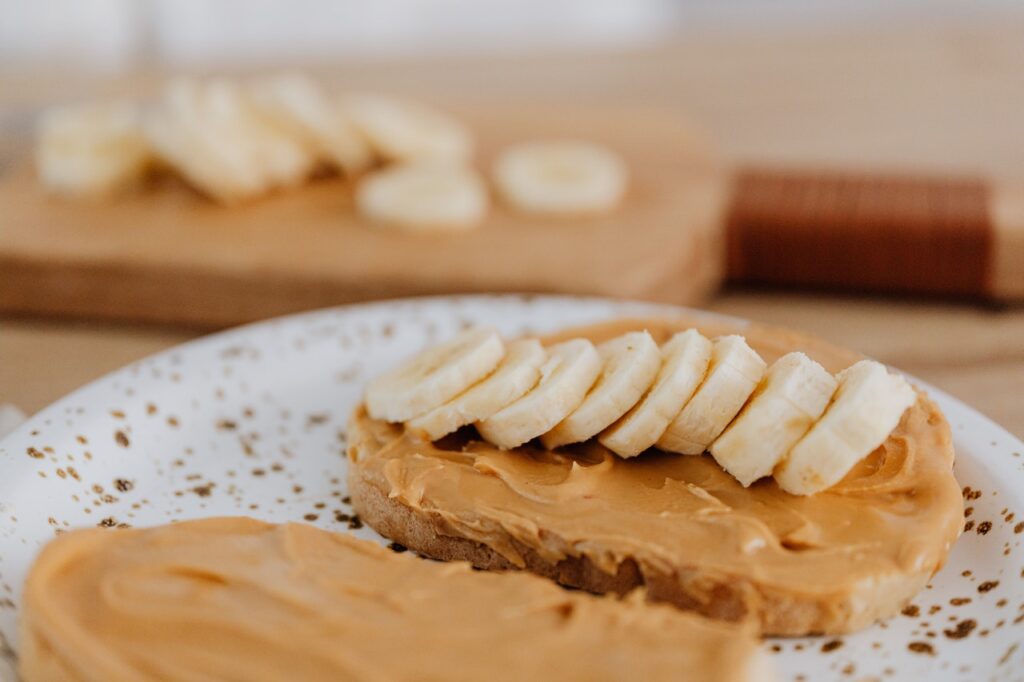 A Nutritional Staple for Over 100 Years
Peanut butter has proven itself to be an admirable replacement for other protein sources. Even before it was partially hydrogenated, peanut butter acted as a crucial stand-in for meat during World War I. In World War II, peanut butter was again used by Americans who were facing the challenges of meat rationing. By this time, shelf-stable peanut butter was readily available and thus shipped overseas with service members to provide a handy source of protein.
According to the National Peanut Board, peanut butter offers far more than just protein. Peanut butter consumption can:
Decrease your risk of stroke.
Lower your risk of gastric cancer.
Reduce your risk of heart disease.
Help you enjoy greater and more sustained weight loss.
Promote healthy skin.
Lower your risk of age-related masular degeneration (AMD).
Lower your odds of elevated insulin resistance.

A Butter Beloved Across the Country
Peanut butter isn't just convenient or healthy, it's also downright delicious. As of 2020, nearly 90% of American households reported eating peanut butter. As COVID-related stay-at-home orders went into effect and families began to stockpile staples, peanut butter sales soared. Peanut butter sales in March 2020 were up 75% over the previous year.
Not only is this staple affordable and long-lasting, it has deeply comforting connotations. In America, the average kid consumes a whopping 1,500 PBJ sandwiches before graduating from high school. Elvis was well-known for his predilection for fried peanut butter and banana sandwiches. Skippy reports that the "Adult Peanut Butter Lovers' Fan Club" includes the likes of Tom Selleck, Madonna, Cher, Julia Roberts, and Michael J. Fox.
There are so many ways to enjoy peanut butter that it's difficult to settle on just one go-to. Across the country, you'll find an abundance of well-loved treats that feature this staple.
In Alabama, nearly everyone's mom claims to make the best peanut butter pie. Delaware's favorite Super Bowl snack of 2019 was chocolate peanut butter cake. In Louisiana you'll find peanut butter beignets and in Kentucky it's decadent peanut butter fudge. Ohio is known for its buckeyes, which are rich chocolate-dipped peanut butter balls. Pennsylvanians are partial to peanut butter eggs in any season.
The Colorado Gold Mine Company invented a massive sandwich known as the "Fool's Gold Loaf" which contains a whole jar of peanut butter, a jar of jelly, and a pound of bacon. In Orlando, Florida, Walt Disney World's 50's Prime Time Cafe serves a wildly popular peanut butter and jelly milkshake. At the Iowa State Fair you can get a fried PB&J on a stick
Los Angeles has even elevated the PB&J to ultra-trendy status at the PBJ.LA restaurant. There you can order options like the Red Eye, a sandwich featuring espresso peanut butter and dark chocolate raspberry jam.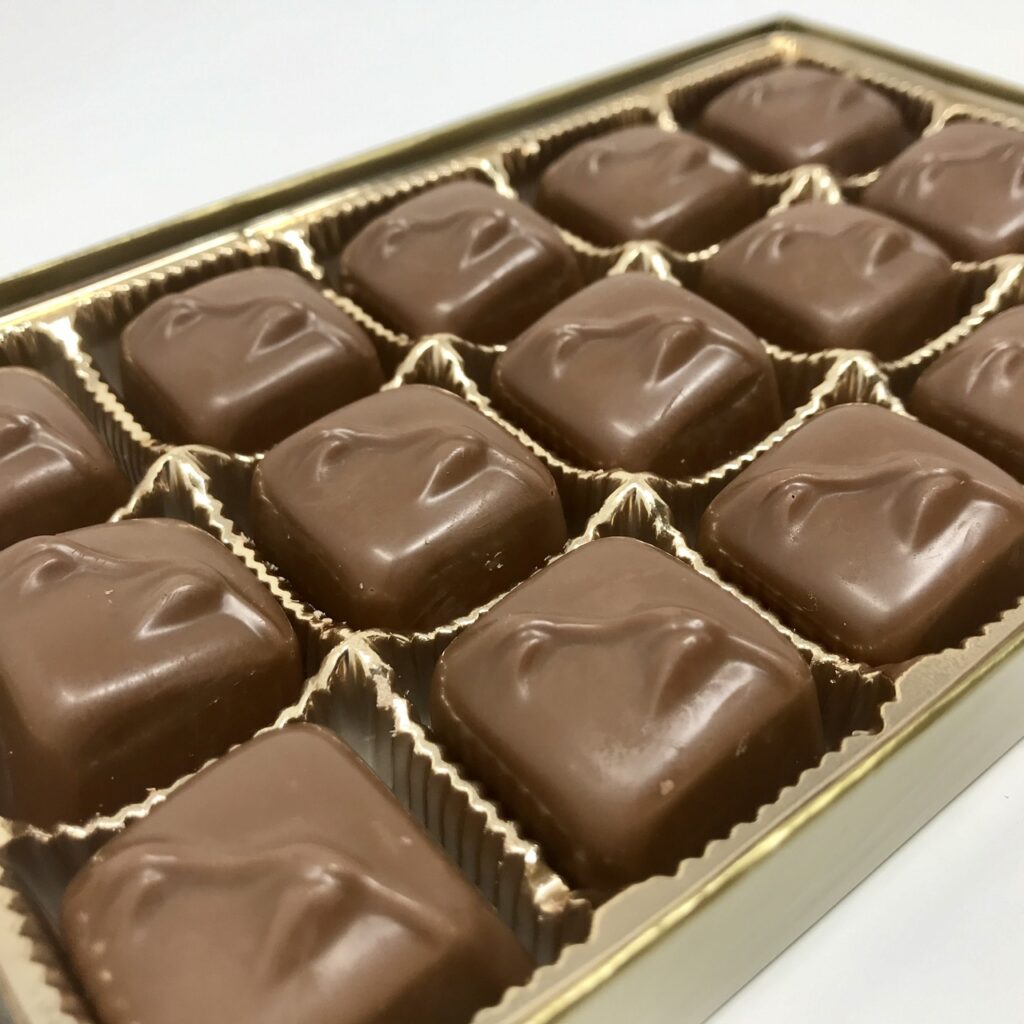 Celebrate Peanut Butter Lovers Day Right
There's no wrong way to celebrate Peanut Butter Lovers Day as long as you're indulging in some form of this beloved staple. Turn to Stuts for all your peanut butter favorites from chocolate peanut butter cups to milk chocolate peanut butter bolsters and beyond.
With a treat this tasty and good for you, it's nearly impossible not to celebrate. Mark your calendar for this delicious holiday!