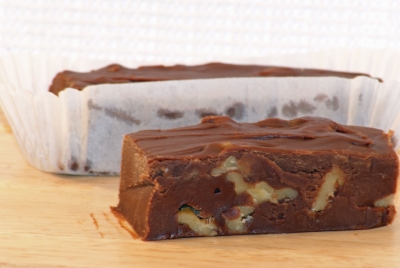 Long Branch, Bradley Beach, Belmar, Spring Lake, Atlantic City, Ocean City, Cape May. For many of us, summer MEANS the Atlantic shore and the many sweet treats available on the Boardwalk: salt water taffy, fudge, peanut brittle, roasted nuts, and more.
Fortunately for those of us who can't travel to these storied Jersey Shore destinations, you can still enjoy an assortment of summer and boardwalk candy. Summer would not be summer without Stutz candy!
The beach, the Boardwalk, Steel Pier, the Music Pavilion − recreate these classic "down the shore" experiences and celebrate the boardwalk's rich history with candy from Stutz, such as:
• Original Deluxe Salt Water Taffy – An assortment of nine flavors and comes in either James or Frailinger brands.
Salt Water Taffy originated in Atlantic City in the 1880s. Legend has it that it received its name when the tide brought in the surf, spraying sea foam over a stock of candy in a candy shop located too close to the ocean. The merchant, when asked by a little girl's request for taffy, responded, "you mean the Salt Water Taffy?"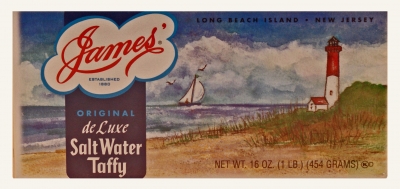 • Deluxe Milk Chocolate Sealed Salt Water Taffy – Comes in nine flavors and are coated with a rich, fine chocolate. Comes in James salt water brand!
• Peanut Brittle – Peanuts in flat, broken pieces of hard candy, just the way you remember!!
• Chocolate Seashells – Enjoy this beach favorite −without the sand!!
• Chocolate Boardwalk Crunch – .25 pounds of boardwalk nostalgia.
• Chocolate Fudge – Creamy chocolate fudge made from our 1930s recipe, the old fashioned way. Comes plain and in nut fudge.
• Candy Coated Chocolate Beach Rocks – Candy coated chocolate beach rocks that are perfect for your summer candy dish or beach themed party!!
Millions of tourists have at one time or another visited the "shore" (as the locals fondly refer to the 127-mile coastline between Atlantic Highlands and Cape May Point). Few leave the shore without a special boardwalk memory.
Let candy from Stutz transport you to this special time and place