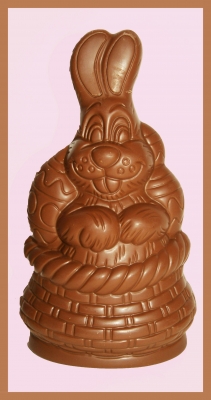 Easter baskets have been providing joy to children in the United States since the 1700s when the tradition was brought by the same German immigrants who introduced the Easter bunny.

 Although Easter baskets are closely associated with Easter Sunday for Christians, they actually have pagan roots that go back to ancient times, celebrating Spring and the renewal of life long before the birth of Christianity.
The tradition of feasting on a large Easter meal symbolizes the end of Lenten fasting, which takes place over the forty days before Easter. In earlier times, the Easter feast was brought to church in large baskets to be blessed by priests. Thereby, the link between a religious holiday and Easter treats was created.
Today, the National Confectioners Association (NCA) has estimated that nearly 80% of parents in the U.S. assemble Easter baskets for their children. The NCA also reports that chocolate Easter bunnies are the most popular Easter basket item, with around 90 million sold every year. Jelly beans come second with a staggering 16 billion jelly beans sold annually.
Assembling the perfect Easter basket
There is no "right" basket to adorn for Easter. Baskets can be found in discount stores, craft stores, bulk stores, or garage sales. And just as no two children are alike, no one basket is right for everyone – find baskets unique to each recipient!
If necessary, get a plain basket and decorate with items found in the fabric, scrap-booking, or craft store. It can be sometimes be hard to find more masculine baskets. One alternative is to decorate a plain basket with items recognizing your little (or big!) boy's favorite pastimes or sports.
The next step to assembling a traditional Easter basket is grass − either cellophane grass (that now comes in a number of colors) or cut-up pieces of construction paper.
An alternative to Easter grass could be tissue paper, straw, or ribbons. Anything that will offer padding to the base of the basket will do just fine.
Filling your Easter basket with delicious treats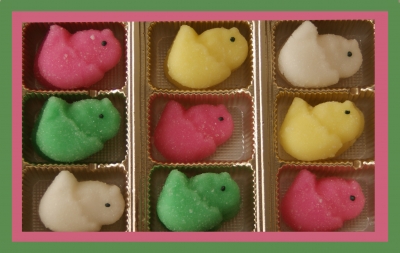 Perhaps every family has its own favorite Easter basket candy contents. What's great about making your own basket is that you are able to customize what goes into the basket. Stutz makes this easy with a huge selection, including:
• Bunny Bite Eggs Filled With Peanut Butter
All in all, you can assemble the perfect Easter basket by keeping your special little one in mind – pulling together something so perfectly for them. Need inspiration? Visit the Easter bunny's best helper, Stutz Candies.