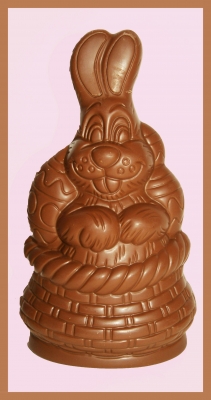 Easter baskets have been providing joy to children in the United States since the 1700s when the tradition was brought by the same German immigrants who introduced the Easter bunny.

 Although Easter baskets are closely associated with Easter Sunday for Christians, they actually have pagan roots that go back to ancient times, celebrating Spring and the renewal of life long before the birth of Christianity.
The tradition of feasting on a large Easter meal symbolizes the end of Lenten fasting, which takes place over the forty days before Easter. In earlier times, the Easter feast was brought to church in large baskets to be blessed by priests. Thereby, the link between a religious holiday and Easter treats was created.
Today, the National Confectioners Association (NCA) has estimated that nearly 80% of parents in the U.S. assemble Easter baskets for their children. The NCA also reports that chocolate Easter bunnies are the most popular Easter basket item, with around 90 million sold every year. Jelly beans come second with a staggering 16 billion jelly beans sold annually.
Continue reading The Easter Bunny's Favorite: Stutz Candies →