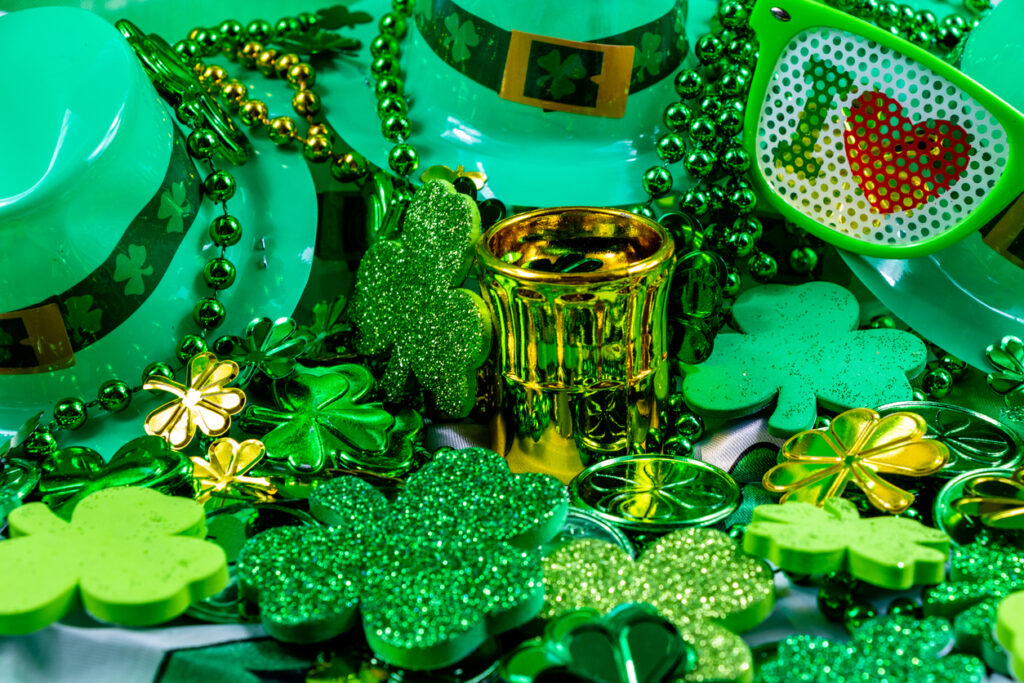 While a pint of Guinness is great, and corned beef is slow-cooked salty goodness, but St. Patrick's Day is really the fantastic time to enjoy a sweet, sweet treat. Just check out your local candy shop in Pennsylvania. Chocolates, seasonal treats for both kid and adult, and a variety large enough to make Willy Wonka smile.
So what type of St. Patrick's Day sugary goodness can you find at your favorite candy shop in Pennsylvania?
Cinnamon Irish Potatoes
You'll have to look twice to realize these sweet treats aren't field dusted spuds. Stutz signature Cinnamon Irish Potatoes are a coconut cream rolled in cinnamon and cocoa powder. The result is a lookalike treat sure to satisfy any Irish table. A favorite Philadelphia tradition at your candy shop in Pennsylvania.
Dark Chocolate Decorated Shamrock Mints
Simple and beautiful, this chocolate and mint combo come with an attractive mint-green candy shamrock atop a square of tasty chocolate. With a scheme reminiscent of grown-up Girl Scout cookies, you'll enjoy a mint center with delicious dark chocolate coating in the Dark Chocolate Decorate Shamrock Mints.
Foiled Milk Chocolate Gold Coins
Traditionalists are likely familiar with these Foiled Milk Chocolate Gold Coins. The foil coating helps keep these fun coins from melting and spread gooey chocolate when you don't want it but open them up and enjoy the tasty and fun milk chocolate inside. No leprechaun would be complete without their pot of gold, so make sure you grab a full stash of these from your candy shop in Pennsylvania to hide under that St. Paddy's day rainbow.
Foiled Solid Milk Chocolate Shamrocks
If coins aren't quite your thing, or perhaps you'd simply like to mix in a different color — you'll have to check out these Foiled Solid Milk Chocolate Shamrocks. Milk chocolate molded to form your favorite shamrock shapes is wrapped in a festive green foil. Fill a candy bowl, create a gift basket, or hide them around the house for a super fun holiday treasure hunt inspired by your candy shop in Pennsylvania.
But if these items haven't caught your fancy, don't despair. There's plenty more to choose from at your candy shop in Pennsylvania.
Candies, Confections, Chocolates
Choose from chocolate goodies like chocolate-covered pretzels, boxed chocolate assortments, molded chocolates, and even sugar-free options. Don't forget to check out signature specialties like the chocolate barks that include Almond Butter Krunch along with our Pecan and Cashew Patties — both made with just the right amount of chocolate and creamy caramel.
If you don't want chocolate, you can choose from a large assortment of nuts (sugared and savory), brittles (peanut and more) and of course gummies, gummies, gummies. Looking for a gummy blue dolphin or a rainbow gumdrop? Stutz Candy has every option!
Come Visit Us!
Store staff can help you find ready-made or custom creations from sentimental boxes to towers, and even extend to corporate gifts. Whether shopping for home or sending sweet wishes further down the road, Stutz Candy shop in Pennsylvania ready to help with all you St. Patrick's day needs. Visit online or in person this holiday!