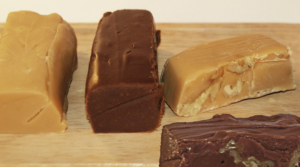 In case you don't read the papers, we'll share the news here: Stutz fudge is back at The Shore!
As the Philadelphia Inquirer reported last week, we've opened our new store on Long Beach Island. We sold our previous location on LBI after Superstorm Sandy back in 2012.
But we've always wanted to get back to the Jersey Shore, and we're proud to say we've realized that dream. You'll find our new store at Long Beach Boulevard and 25th Street in Ship Bottom. It's not the summer at the shore without our fudge or salt water taffy.
We're open Monday through Sunday, 9 a.m. to 10:30 p.m. Stop in and see us when you're on LBI, or visit our stores in Hatboro or Warrington.